AMD has been reigning in the market, especially in the CPU portion, for a long time. Their recent Graphics cards have been a superhit with the gamers too. While people have always loved AMD's hardware due to its performance under value for money, it lags in the software performance or the driver's optimization. A significant reason AMD GPUs haven't been able to beat Nvidia is due to the lack of that OpenGL performance from which Nvidia takes advantage of.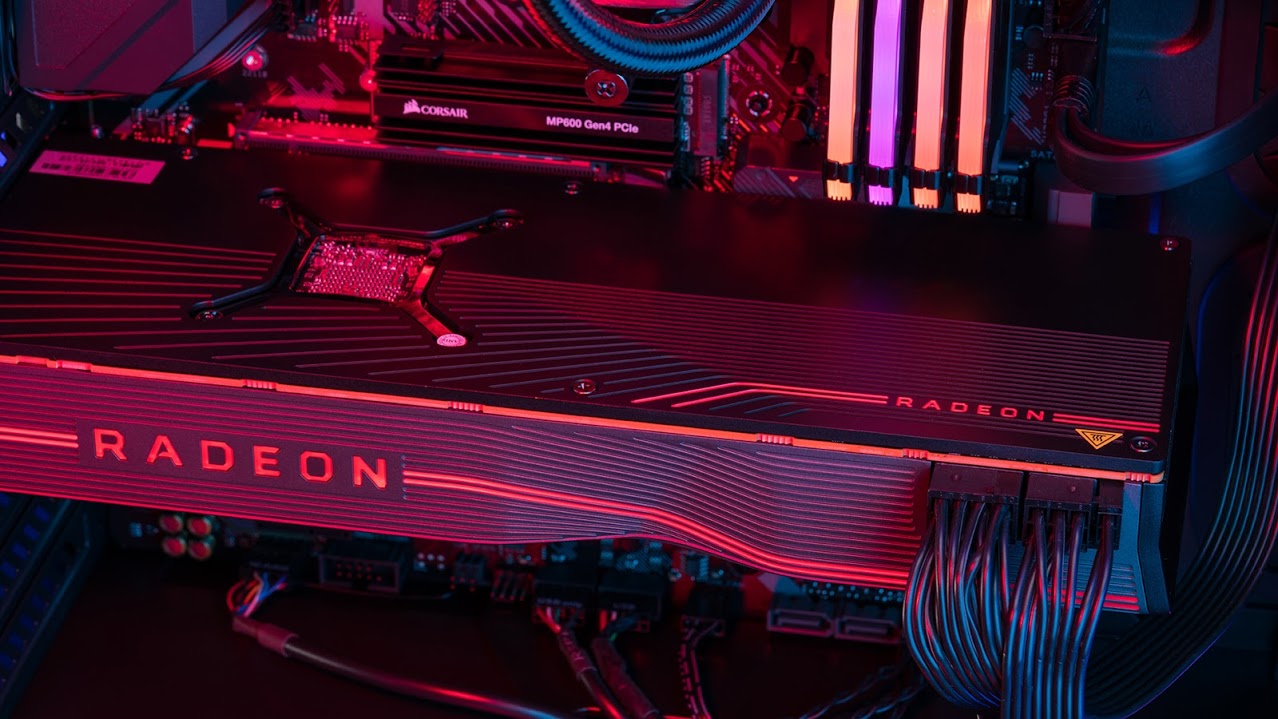 But it looks like AMD has finally started learning from its past mistakes and is now finally focusing on an improved OpenGL that will increase the performance. Vulkan and DirectX have been the 2 fundamental standards the industry has been following recently. But OpenGL has gotten popular, and many games now use it. And it looks like AMD has started capitalizing on that by introducing new and more polished drivers based on a more recent version of OpenGL.
The newest 22H2 Insider releases of Windows 11 now include AMD's pre-release 31.0.12000.20010 UWP driver, which also includes AMD's new 22.05 OpenGL beta driver. This new beta driver can improve OpenGL performance significantly, demonstrating AMD's ambitions to address one of Radeon's vulnerabilities shortly.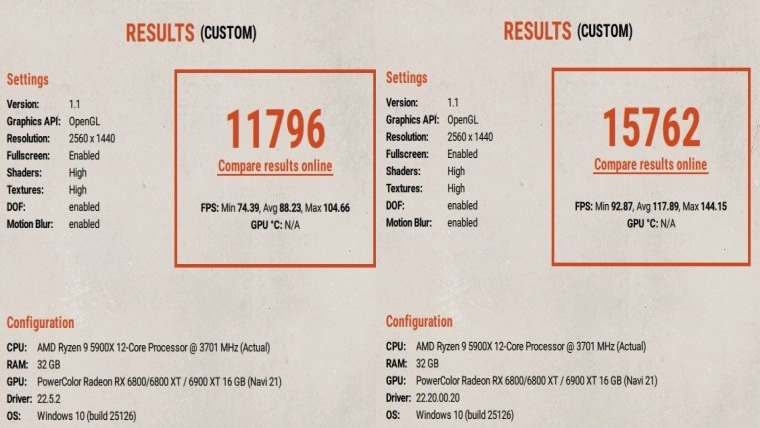 With the latest AMD drivers featuring 22.05 OpenGL beta drivers, AMD users with a Radeon RX 6800 XT graphics card could get a 33.6 percent performance boost in the Unigine Superposition benchmark results above (Via OverClock 3D).
Unigine Valley, a well-known benchmark, demonstrates what might happen in certain rather old games. And it's that the previous driver has gone from 103.4 FPS at 2K Ultra to a more competitive and impressive 159.6 FPS with the current version and under the same settings, a performance boost of 54.3 percent, which is genuinely a big jump.
The jump is more significant in older games as the OpenGL platform is implemented on them. As mentioned above, newer games have shifted to Vulkan or Direct X12. But that does not mean you won't be able to gain jump in newer. You will indeed get better FPS through the difference won't be this huge.
Most older OpenGL games should be playable on Radeon graphics hardware, thanks to AMD's new OpenGL driver, which is fantastic news for all PC gamers. Nvidia's performance in OpenGL is no longer an edge with this driver.
Following the success of AMD's DirectX 11 improvements with its Radeon 22.5.2 drivers, it's only natural for AMD to turn its attention to their OpenGL performance difficulties. Hopefully, gamers will be able to get their hands on this new performance-boosting driver soon and much better performance from AMD GPUs.
Are your team red or blue? And why so? Let us know in the comments.
More Interesting News: Intel Arc A380 Launched In China For $153; 25% better than Radeon RX 6400
Was our article helpful? 👨‍💻
Thank you! Please share your positive feedback. 🔋
How could we improve this post? Please Help us. 😔
Abdullah is an avid gamer who primarily plays single-player titles. If you can't find him anywhere, he'll probably be at his desk playing The Witcher 3 for the millionth time. When he isn't playing games, he's either reading or writing about them.