Metal Gear is one of the most iconic and beloved gaming franchises. The first game in the franchise was released over three decades ago, with the series selling over 60 million units worldwide.
Following the first two mainline games, Hideo Kojima renamed the franchise, and it is best known as Metal Gear Solid today. This change was made in 1998, and September 3 marks 25 years since the first game was released in Japan.
Why it matters: Metal Gear Solid took the already popular franchise to new heights and is said to have pioneered the stealth-action genre in gaming through iconic characters and intriguing storylines.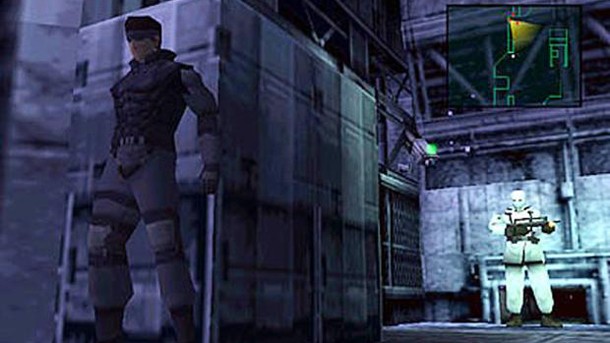 Releasing on the first PlayStation, Metal Gear Solid put the hardware to good use through a shift to 3D graphics.
It was considered a technical marvel for the time, seamlessly blending gameplay and cinematics into a memorable experience that would live with players for decades to come.
While there is no shortage of stealth games today, Metal Gear Solid laid the groundwork for this genre. It was given much of the credit for leading a large wave of games that would implement similar stealth mechanics in the coming years.
Metal Gear Solid featured protagonist Solid Snake returning to duty from retirement to infiltrate a nuclear facility after it was taken over by a terrorist group. This simple premise leads to an intricate story filled with twists and turns.
Throughout the game, players are introduced to memorable characters like Liquid Snake, Psycho Mantis, and more. These characters were an integral part of the game's appeal and allowed it to become an instant hit among audiences.
The game would eventually go on to sell over 7 million units and spawned a franchise that produced mainline games and spin-offs until 2018.
Despite its age, Metal Gear Solid remains a classic, and Konami has recently announced the Metal Gear Solid: Master Collection Vol 1 for the current-gen console. This collection includes various older titles along with the first game that started an epic journey.
Apart from the collection, a remake of Metal Gear Solid 3 is scheduled to be released next year, and another collection has been teased for the future. This collection should bring popular titles like Metal Gear Solid 4 to modern consoles, continuing the legacy of this iconic IP.
Was our article helpful? 👨‍💻
Thank you! Please share your positive feedback. 🔋
How could we improve this post? Please Help us. 😔