[Press-Release]
CORSAIR
announced its new top-of-the-line AIO cooler, the
iCUE ELITE LCD XT
. As the name suggests, we are dealing with a high-performance All-in-one CPU cooler equipped with an LCD screen to provide additional information if you want.
Specifically, we came across a 2.1-inch IPS panel with a 480 x 480 pixels resolution at 30 FPS. This panel is ultra-bright, reaching a brightness of no less than 600 nits. Through the iCUE software, you can configure the screen to see the hardware temperature in real-time or play any content you want, from a static image to a GIF or video.
CORSAIR iCUE ELITE LCD XT Series Specifications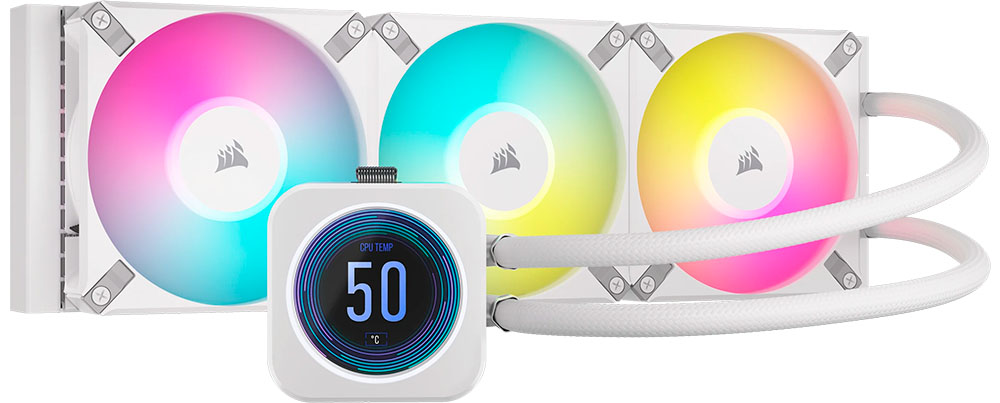 This family of AIO liquid coolers is available in three models: 240, 360, and 420 mm. In essence, the size of the radiator. This also means they use a 2x 120mm, 3x 120mm, and 3x 140mm fan setup. Despite being sold as high-performance liquid coolers, all the radiators are made of aluminum.
All these fans have an RGB LED lighting system. Each 120mm fan can operate between 550 and 2,100 RPM, reaching a maximum airflow of 65.57 CFM with a static pressure of 2.68 mmH2O and a noise level of 34.1 dBA. The 140mm fans get 1,700 RPM for up to 89 CFM airflow with 2.00mmH2O static pressure and 33.8dBA loudness.
The rest of the information on the CORSAIR iCUE ELITE LCD XT is completed by including the iCUE COMMANDER CORE, a controller to manage all the fans and lighting. Additionally, all these AIO liquid coolers arrive with the CORSAIR XTM70 Extreme Performance thermal compound, which promises to provide additional thermal improvement.
CORSAIR iCUE ELITE CAPELLIX XT Without LCD Screen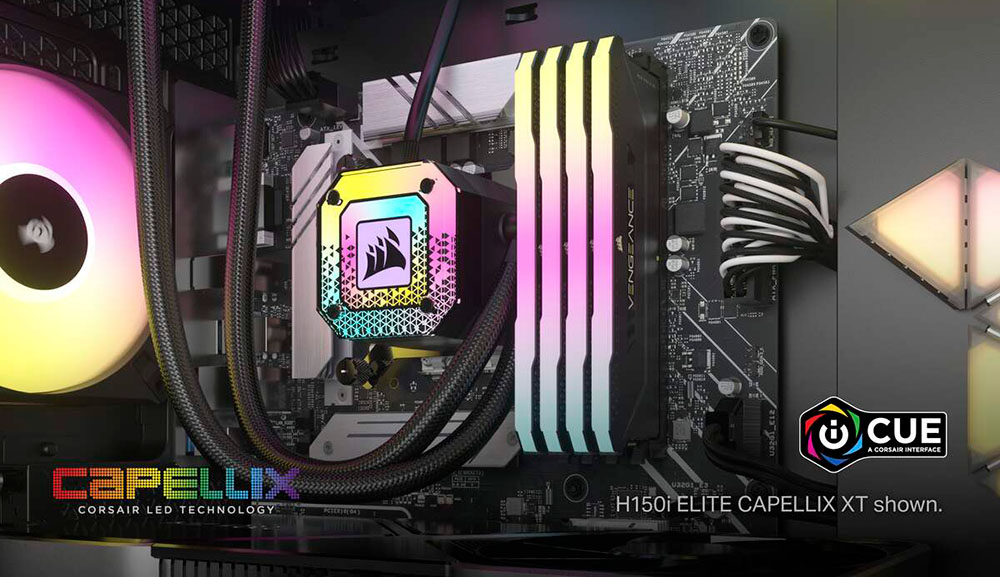 In essence, we are facing the same AIO liquid coolers based on Aluminum radiators, the fans offer the same performance, and the same thermal compound is provided. Additionally, all CORSAIR iCUE ELITE CAPELLIX XT liquids are compatible with Intel LGA1700, LGA1200, LGA115X, LGA20XX, and AMD AM5, AM4, and sRTX4 sockets.
The big difference is the replacement of LCD screen with a plus of RGB lighting with its high-intensity CAPELLIX diodes. Specifically, the liquid water pump has less than 33 high-luminance CAPELLIX LEDs. The rest is identical, of course, except for the prices, which will be slightly lower than LCD variants.
Looking for something on Budget? Meet CORSAIR H60x and H100x RGB ELITE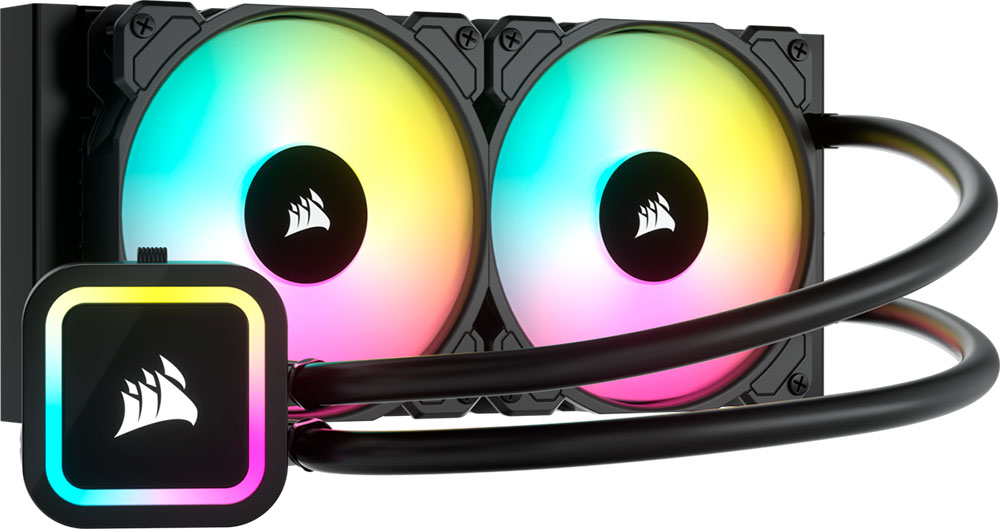 Finishing off the announced products, we have their slimmer next-gen AIO liquid coolers, the CORSAIR iCUE H60x RGB ELITE with a single 120mm fan, and the iCUE H100x RGB ELITE, with dual fans. These AIOs, from the CORSAIR RGB ELITE series, already use budget-friendly fans. These reach 1,500 RPM generating an airflow of up to 47.73 CFM with a static pressure of 1.46 mmH2O and noise of 28 dBA.
These AIO liquid coolers do not have an LCD screen or CAPELLIX LEDs. There is also no mention of the iCUE COMMANDER Core or the advanced thermal compound.
Please refer to the CORSAIR website for updated prices or contact your local CORSAIR sales or PR representative.
Was our article helpful? 👨‍💻
Thank you! Please share your positive feedback. 🔋
How could we improve this post? Please Help us. 😔