Bethesda Game Studios is well known for its expansive worlds and character-driven role-playing games. The studio has produced fan favorites like the Elder Scrolls and Fallout franchises in the past. Bethesda is currently working on Starfield, and hype for the game is all-time high. Starfield promises to be Bethesda's most ambitious experience yet. A new Elder Scrolls game has also been announced, but the release is likely a few more years away.
With two major games in development, the studio has a lot to work on. However, it seems like Bethesda has one more unannounced project under development. A new job listing for a Senior Artist hints at an upcoming mobile game being in effect. The listing says,
"… producing quality and optimized work for the mobile platform (low poly, small textures with well-packed UVs)"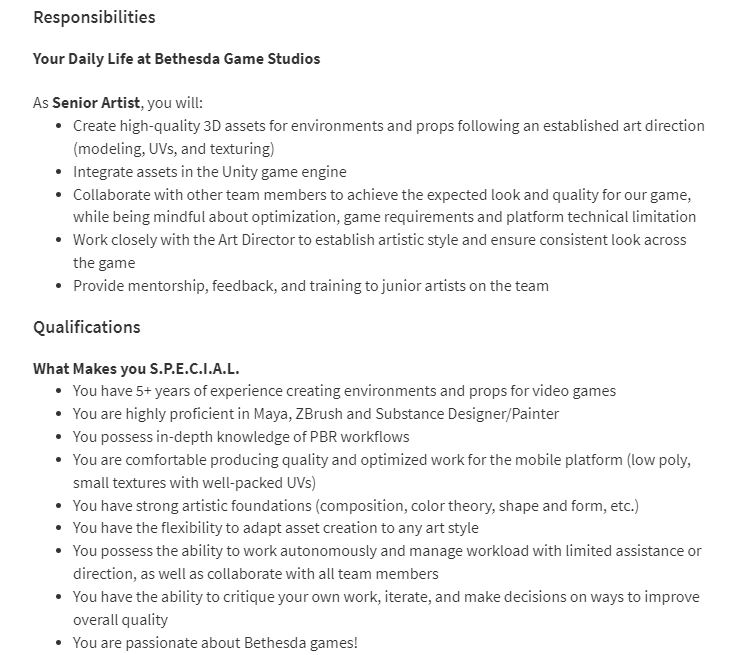 While the listing does not reveal much, it mentions the mobile platform. Mobile gaming has already shown to be very successful for companies like Epic Games and Activision, and Bethesda Game Studios could be looking to emulate some of their success on the mobile platform. Moreover, the studio is also not a stranger to the world of mobile gaming. They have released games like Fallout Shelter and Elder Scrolls: Blades for mobile devices in the past.
Furthermore, the developer made more than $1.5 million in 2019 from microtransactions sold in Elder Scrolls: Blades. The mobile game genre worked extremely well for Bethesda in this case, possibly motivating them to further invest in the market. They also acquired Alpha Dog Games to strengthen their mobile development team for future projects. The studio's last big release, Fallout 76 also featured a lot of microtransaction, similar to what one would expect from a free to play mobile game.
Additionally, the listing mentions the word S.P.E.C.I.A.L. While S.P.E.C.IA.L isn't exclusive to this job listing, it is only found in listings that mention Elder Scrolls, Fallout and Starfield. S.P.E.C.I.A.L is likely a reference to Fallout's levelling and perk system. The word SPECIAL is an acronym that stands for Strength, Perception, Endure, Charisma, Intelligence, Agility and Luck. These are attributes that can be worked on, over the course of the Fallout games. This could mean that the project in question is related to the Fallout franchise in some form. Bethesda has already released Fallout mobile games in the past and this listing could be pointing to another one coming soon.
The fact that Bethesda is looking to hire a senior artist also gives credence to this project being part of something brand new. The qualifications required for the job are quite extensive, and it is unlikely that a studio would hire a senior artist to work on changes to an already existing game or mobile application.
The listing could also be pointing to a mobile version of Bethesda's upcoming Starfield. Furthermore, the studio could also be working on a mobile companion application for Starfield. Bethesda released a similar application called the Pip-Boy app with Fallout 4, so it would not be too out of the ordinary to imagine something similar for Starfield.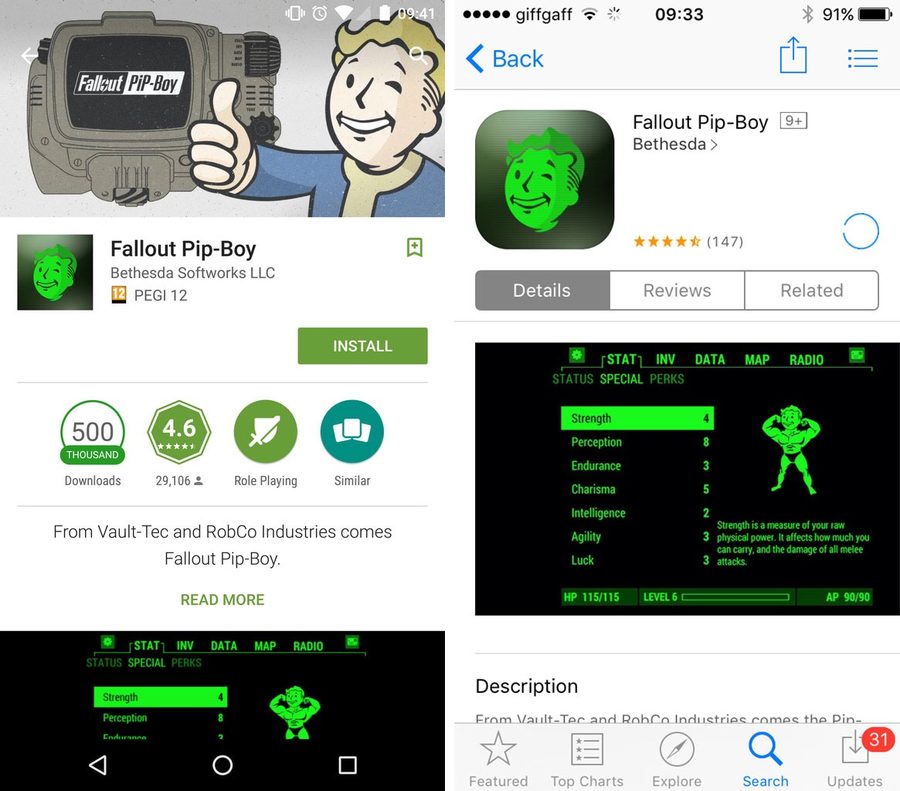 The studio is currently focused on finishing Starfield. The upcoming game will be released this year and has the potential to be their best work yet. With a mobile project also in the works, Bethesda Games could have all segments of the gaming market covered. Recently, they also announced a showcase for their upcoming games. Perhaps, more information on this mobile project could show up at the games showcase. Recently, PlayStation has also shown interest in the mobile market, and it seems like mobile gaming will be a massive focus for the industry moving forward.
Check Out More News If You Liked This Article: Former Crackdown 3 Team Working On Unannounced Xbox Game Since 2017
Was our article helpful? 👨‍💻
Thank you! Please share your positive feedback. 🔋
How could we improve this post? Please Help us. 😔
[News Reporter]
Avinash is currently pursuing a Business degree in Australia. For more than three years, he has been working as a gaming journalist, utilizing his writing skills and love for gaming to report on the latest updates in the industry. Avinash loves to play action games like Devil May Cry and has also been mentioned on highly regarded websites, such as IGN, GamesRadar, GameRant, Dualshockers, CBR, and Gamespot.