Ubisoft Forward 2022 was a fantastic event for Assassin's Creed fans. Most of the rumors turned out to be accurate, including Assassin's Creed Codename Red, Assassin's Creed Codename Hexe, Assassin's Creed Infinity, and Assassin's Creed: Mirage, which was the highlight of the Assassin's Creed showcase and the next game in Assassin's Creed lineup after Valhalla DLC coming in 2023.
Assassin's Creed: Mirage is an exciting game. Fans expect it to be closer to its roots and hope it will bring back classic assassin's creed features and excellent parkour mechanics we have seen in Assassin's Creed Unity.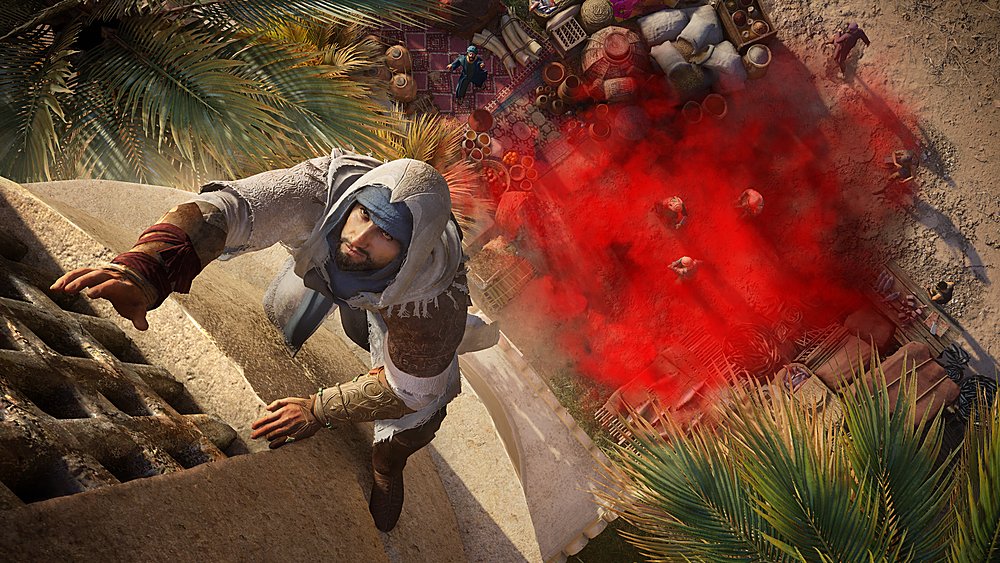 The event didn't showcase any gameplay footage of the game. Still, by the looks of the Cinematic Trailer for Assassin's Creed: Mirage, it will be fair to assume that Ubisoft has finally listened to the community. And Hopefully, they are bringing back traditional mechanics and reintroducing Stealth to the franchise with its new entry in the lineup.
After the backlash from the community due to excessive RPG elements in the past Assassin's Creed titles, the developer has made a successful attempt to gain a part of its lost reputation by releasing a brief teaser for the new Assassin's Creed game.
The fans and community also have high expectations from the game and believe that Ubisoft has a golden opportunity to redeem themselves by playing their cards right.
But, things have taken an interesting turn after the Xbox Store lists an ESRB' Adult Only' (AO) Rating for Assassin's Creed: Mirage for allegedly featuring 'Real Gambling.'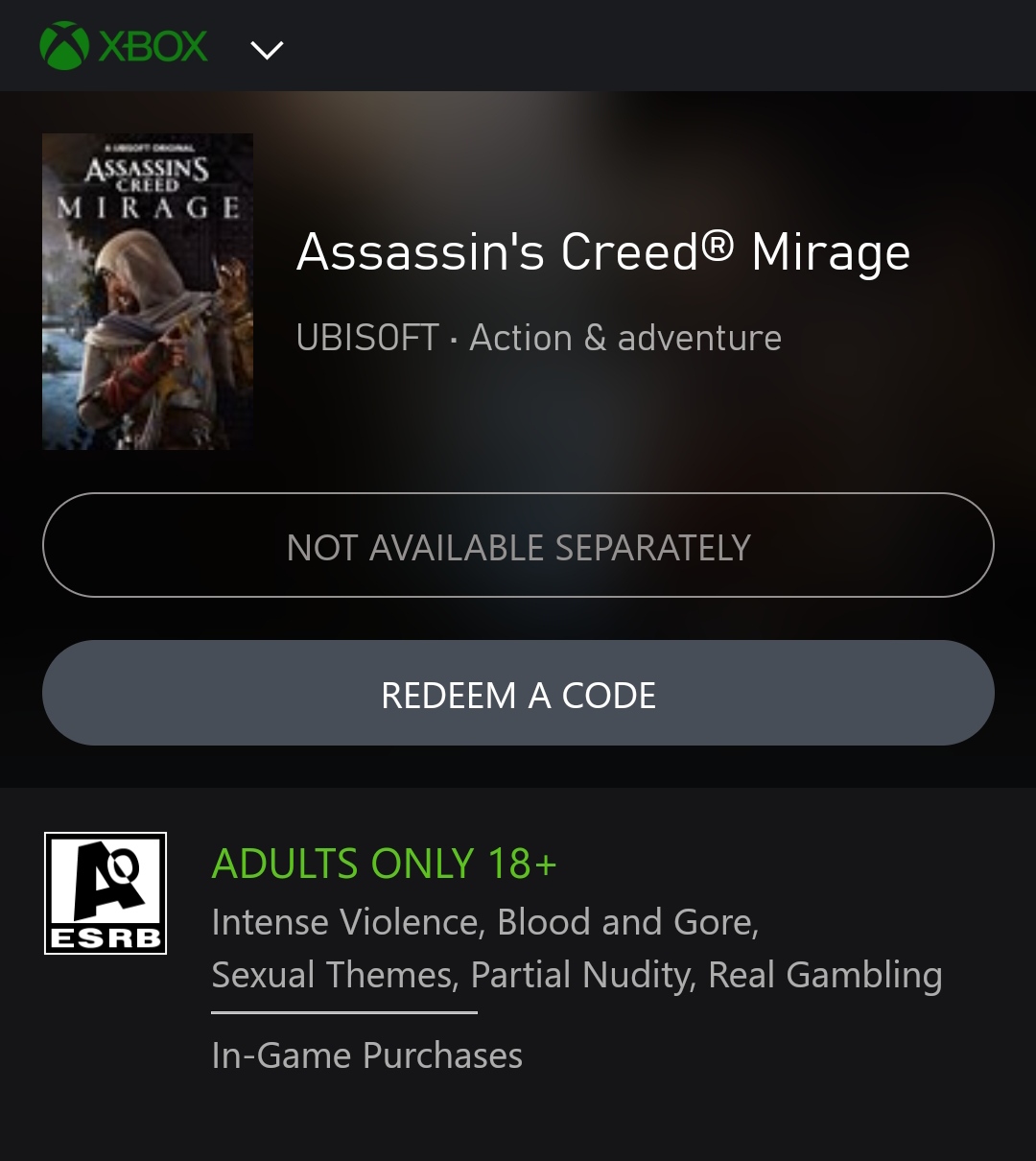 From the screenshot above, the rest of the content warnings are standard for Mature rated titles. The AO rating seems to come from the Real Gambling warning, which is defined by the ESRB as;
"Player can gamble, including betting or wagering real cash or currency," as opposed to Simulated Gambling, which is defined by "Player can gamble without betting or wagering real cash or currency."
According to ESRB Rating Guide, Simulated Gambling is permitted from rating T and up, whereas Real Gambling is allowed only from rating AO and up. Suppose we follow the listing and consider the rating accurate. This could result in many restrictions for the marketing team.
Only time can tell where Ubisoft is headed with its new game. Assassin's Creed: Mirage will launch sometime in 2023 for PC, Xbox Series X|S, PS4, PS5, and Amazon Luna.
You Might Also Like: Assassin's Creed Franchise Has Sold Over 200 Million Games Worldwide
Was our article helpful? 👨‍💻
Thank you! Please share your positive feedback. 🔋
How could we improve this post? Please Help us. 😔