Nvidia's investment in the AI market has paid off once again, bringing massive profits for the green team. Last month, it was reported that the company has a 1000% profit margin on each Nvidia H100 graphics card sold to buyers in the AI market.
Following this report, analyst firm Omdia suggests Nvidia has already sold 900 tons of H100 GPUs in Q2 2023 alone. The 900 tons of H100 graphics cards is a rough estimate and is based on the amount of H100 graphics cards sold in numbers at 300,000 units that were shipped during the period.
Therefore, even though 900 tons might be a little more than the H100 graphics cards sold in weight, it highlights the fact that Nvidia was successfully able to sell tons of H100 graphics cards in the second quarter.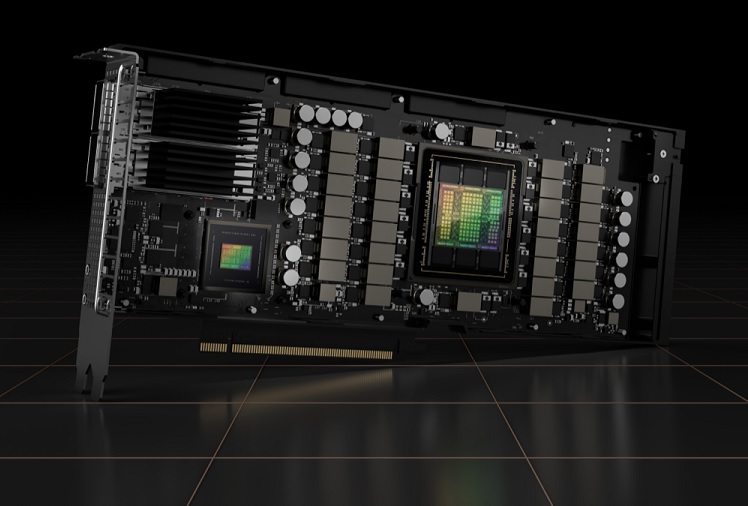 The Nvidia H100 graphics card is available in different forms and thus different in weight.
The PCIe card is weighed at approximately 1.2kg, though the SXM module's weight is currently not known. However, a similar-sized OAM module with a similar TDP would weigh about 2kg.
Omdia predicts that if Nvidia can maintain its pace, the company's projected sales for this year alone will be an estimated 3600 tons, estimated to be around 1.2 million H100 units.
These estimates are based only on Nvidia H100 GPUs, but Nvidia's grasp on the market extends beyond the H100. Nvidia also offers other products like the A800, A100, and A30.
Therefore, shipments may have already exceeded the estimated 300,000 units sold in the second quarter since Nvidia has already sold out all the stocks for its H100 GPUs for the current year.
Following the current boom in the AI sector, the tech giant is expected to continue this rate of success or even exceed it soon. Unfortunately, this newfound potential market might divert Nvidia's attention from the gaming market.
The company is expected to increase the life of its desktop-based graphics cards from its traditional launch cycle every two years. Recent releases from Nvidia have also been unimpressive, as the company has not been willing to offer products at lower prices.
Was our article helpful? 👨‍💻
Thank you! Please share your positive feedback. 🔋
How could we improve this post? Please Help us. 😔
[News Reporter]
Malik Usman is student of Computer Science focused on using his knowledge to produce detailed and informative articles covering the latest findings from the tech industry. His expertise allows him to cover subjects like processors, graphics cards, and more. In addition to the latest hardware, Malik can be found writing about the gaming industry from time to time. He is fond of games like God of War, and his work has been mentioned on websites like Whatculture, VG247, IGN, and Eurogamer.