Zotac has announced three more GeForce GTX 1080 Ti graphics cards, which includes high-end Zotac GeForce GTX 1080 Ti AMP Extreme (ZT-P10810C-10P) accompanied by Zotac GeForce GTX 1080 Ti AMP Edition (ZT- P10810D-10P) and a Zotac GeForce GTX 1080 Ti based on reference PCB and frequencies (ZT-P10810B-10P).
All these graphics cards based on the Pascal GP102 GPU core made up of 3584 CUDA Cores along with 224 TMUs and 88 ROPs attached to 11 GB of GDDR5X memory together with a 352-bit memory interface.
Zotac GeForce GTX 1080 Ti AMP Extreme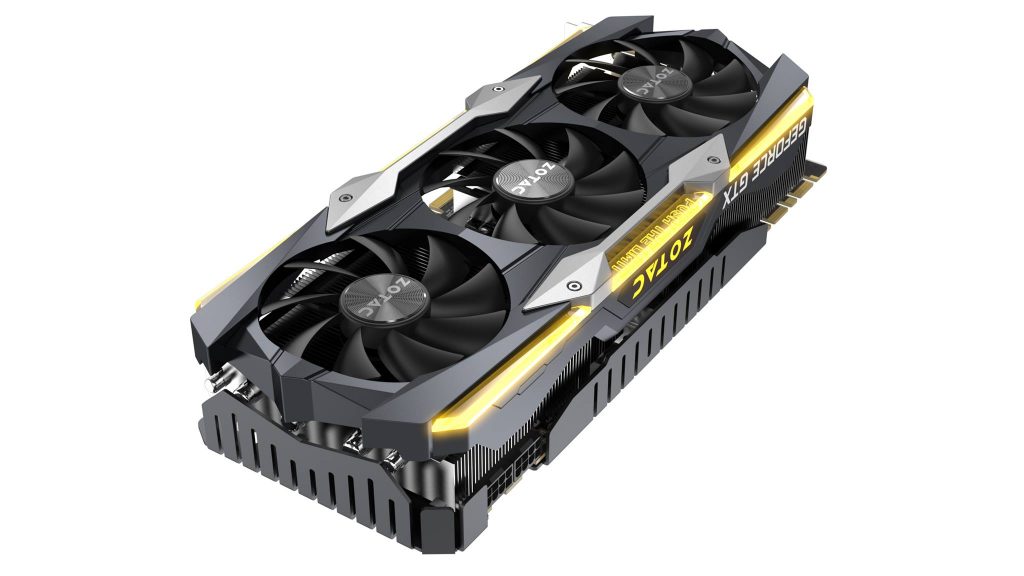 You Might Like: Zotac announces GeForce GTX 1080 Ti PGF (Prime Gamer Force)
Zotac GeForce GTX 1080 Ti AMP Extreme is the high-end graphics card in this whole Zotac series which promises a large dose of Overclocking. To achieve high frequencies company has used the most advanced cooling system the IceStorm on it accompanied by ExoArmor with a customized backplate. It includes "0dB" technology where the fans will not rotate at low usage, and will include an impressive 16 + 2 VRM power phase delivery that promises high Overclocking frequencies supported by a configuration of two 8 + 8 PCI-Express connectors.
Zotac GeForce GTX 1080 Ti AMP Edition is a more basic model, it maintains the impressive VRM of 16 + 2 power phases, but a more moderate cooling system has been used, although sufficient for the vast majority of users. Thanks to a dense aluminum radiator traversed by several heatpipes of copper and with a configuration of dual fans.
A fairly basic model, the design comes to be attractive with the combination of silver and gray along with the name of the graphic card on it, but all that will stay face down and we will see a black PCB. This model uses a simple reference cooling system with a blower / turbine fan that will raise its temperatures and loudness.