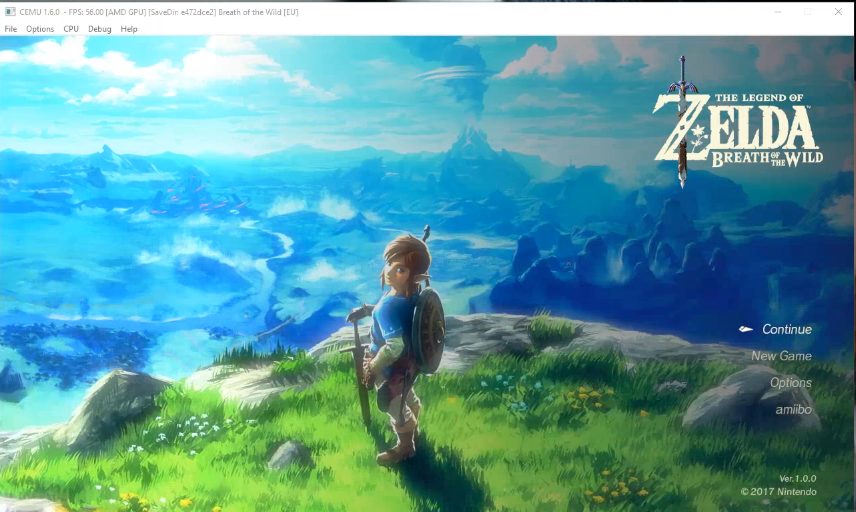 The developers of the popular WiiU emulator for PC, CEMU, commented that one of the most anticipated titles for Wii U and Nintendo Switch, The Legend of Zelda: Breath of the Wild, can be played from start to finish in about 1-2 months.
Zelda: Breath of the Wild CEMU Emulator Gameplay Video
Yesterday one of the developers, uploaded the video on Reddit, says the game is near unplayable in its current state due to bugs, glitches etc. Below you can watch the gameplay of Zelda: Breath of the Wild via CEMU Emulator on PC:
https://www.youtube.com/watch?v=SuM4Va-6Z1I
You Might Like: Zelda: Breath of the Wild on Wii U vs. Nintendo Switch
This does not mean that the Zelda: Breath of the Wild CEMU Emulator on PC will run without bugs in just 1-2 months, but it will be playable. It will take more than a year to fix all the bugs and performance issues.
Shockingly, it took just a couple of hours to get Breath of the Wild to boot in Cemu, tt didn't take a great deal of specific work to make it keep running and no more fundamental level in the emulator.
"The game pretty much ran this way out of the box after the few issues were resolved that prevented it from going in-game. I was actually very surprised to see it running this good with no extra work required," Exzap wrote
The folks over at the PC gamer asked Exzap if he's already encountered anything interesting about how Breath of the Wild was programmed, and he replied:
"Every public technical specification about Wii U states that the GPU only supports 16 texture mapping units per shader stage. Yet, BotW uses up to 18 in some cases. So in a way the game pushes the hardware beyond what we assumed where the hard limits."
On the other side of the note, the WiiU version of the game is already available for download on various forums, read more in this article.
Specifications of the PC used to record Zelda: Breath of the Wild via CEMU Emulator gameplay video:
OS: Microsoft Windows 10 (x64)
CPU: i7-4790K CPU @ 4.00GHz
Memory: 16Gb
Graphics card: AMD Radeon R9 390X 8Gb