YouTube announced a new feature called Super Chat, a blatant copy of what already offered by Twitch, now translates into the ability to send money to a YouTuber during live streaming. This will translate into great growth for gamers where we will see suspiciously high donations as happens in Twitch.
Below you can see a clear example of Super Chat: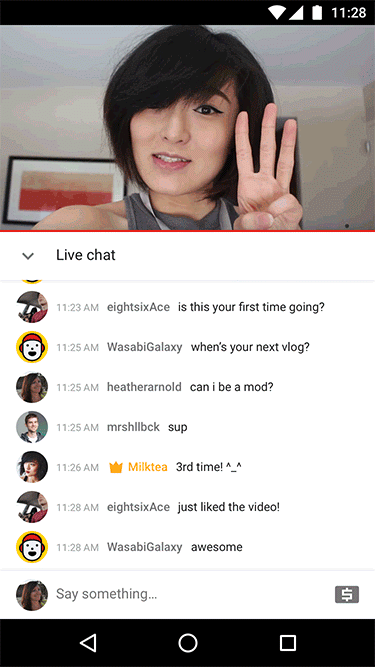 Google has describe Super Chat as a "highlighted message in the chat stream that stands out from the crowd to get even more of your favourite creator's attention". Super Chat will replace Fan Funding, the site's previous tool for viewers to pay creators.
Thus, YouTube will seek to make most YouTubers to generate live content, direct donations from people will also increase Youtuber income by far better margin than before.
As an additional feature, users can highlight their pay messages, with many clear bright colors, for at least 5 hours. Super Chat is now available as a beta feature for the top content creators on YouTube from 20 countries and it can be enjoyed by viewers from more than 40 countries.
Here's Google's instructions on how use Super Chat:
Select the dollar sign within a live chat. The live chat must be visible and mobile devices must be in portrait mode.
Select SEND A SUPER CHAT.
To select an amount, either drag the slider or type your desired value.
Optionally, enter your message.
Select BUY AND SEND.
To finish your purchase, follow the instructions.