YouTube released a new version of its mobile application with offline viewing functionality, known as YouTube Go. This service by Google arrived in September 2016 and now updated in its beta to allow the download videos on mobile devices endowed with the Android operating system.
YouTube Go: Download Videos For Offline Viewing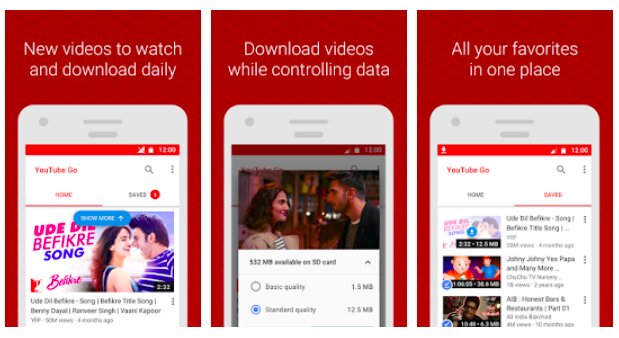 YouTube Go is a new project from Google aimed at developing countries.  YouTube Go was initially designed to offer videos to users who don't not have enough mobile data, although one of its purposes was also to help users with slow connectivity and could not view content due to their 2G connection. Now, with the new update, you can save videos to your device and, even a MicroSD card if your smartphone allows.
After downloading the app from the Android Play Store, users can start searching for videos on the platform. Once you find the content to download, the application will give us the option to choose the resolution to which we want the video to be stored, while providing the size of the file. However, YouTube Go will not allow us to download videos in HD resolution, but we will be forced to store them at a lower quality, allowing saved content to take up less space on the device.