We have finally some details on a custom variant of Radeon RX Vega 56 and this is from none other than the Premium assembler as XFX. XFX Radeon RX Vega 56 is the first custom variant of RX VEGA 56 from a Premium AIB partner of AMD, since Sapphire has revealed that, for now, they have plans of it.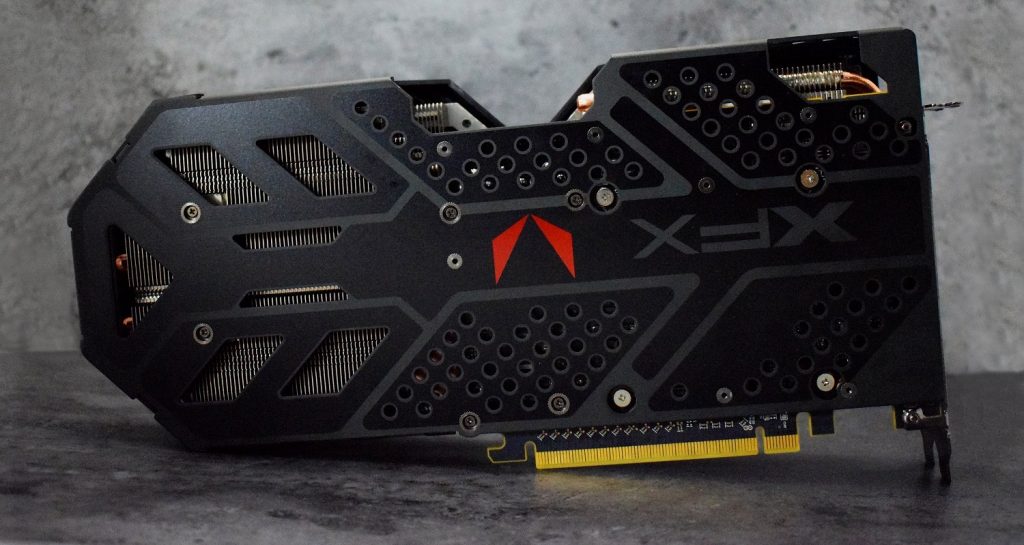 The most curious thing about XFX Radeon RX Vega 56 graphics card is that PCI-Express connectors are located in the center of the graphics card, where we find two 8 + 6 PCIe connectors.
The positioning is quite strange, but thanks to the back image of graphics card, we know that it is because of the use of very short PCB, with the cooling system being twice as long as the PCB itself, which reveals that this graphics card requires a large cooling system due to its high factory TDP.
No words on its price or availability. Previously, it was officially indicated that the customized Radeon RX Vega graphics cards would arrive in the middle of last October. While AMD moves with very long lead times to allow its partners to launch custom models, in less time NVIDIA has not only been able to launch a new GPU just to eclipse Vega, but we already have an army of custom models, more than 20, available for purchase.