It's official, Microsoft announced last night that its new console, now known as "Project Scorpio" or "Xbox Scorpio" will be announced in Los Angeles, California, on June 11.
Xbox Scorpio Will Be Announced At E3 2017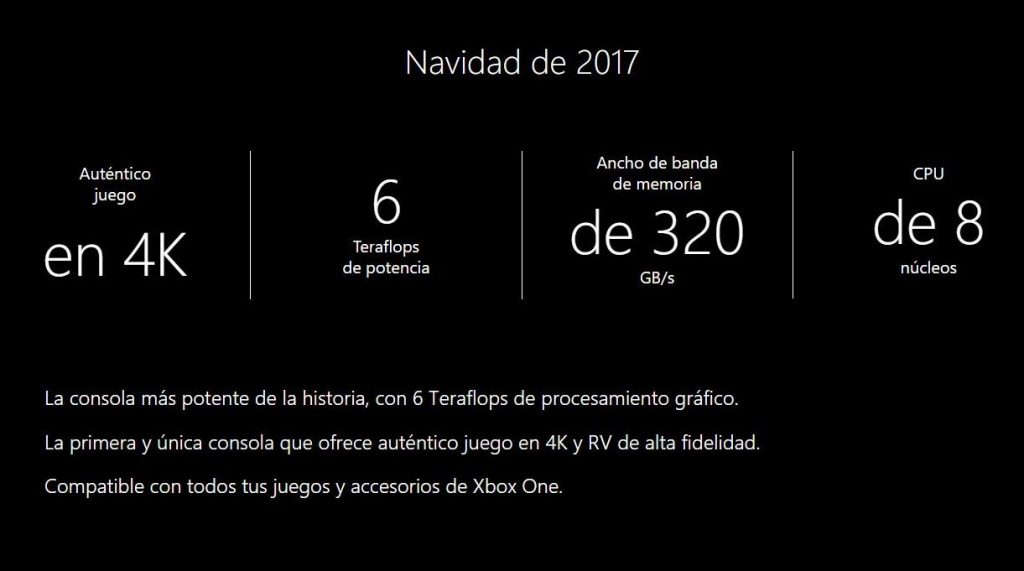 You Might Like: Xbox Scorpio is Not "Half Assed" Upgrade Like PS4 Pro – Says Ori Developer
For now there are no official details on the hardware, so everything translates into rumors, the only thing we know that new console from Microsoft promises to be able to run games at a native 4K resolution, something which has not yet been seen in the PlayStation 4 Pro, where everything is up-scaled.
Scorpio is set to be much more powerful than the PS4 Pro, and will feature a GPU with six teraflops of processing power (FP32) versus the 4.12 teraflops of the PS4 Pro. This, along with other improvements to CPU and memory, should make Scorpio capable of playing at least some games at a native 4K resolution. Xbox Scorpio will be based on the Windows 10 operating system and it will be equipped with high-end components, this would be translated into a custom AMD APU, where we would find a graphic processor with its AMD's high-end architecture, VEGA with HBM2 memory.