At E3 2017, along with the preview of the expected Xbox One X, previously called Project Scorpio, Microsoft announced that they have more than 22 exclusives for its new console, although someone those titles are even not under development, so we could not see anything about them at their conference, and we may have to wait between 2 and 3 years to see them in action.
Most Of The Xbox One X Exclusives Will Not Arrive Within 2 or 3 Years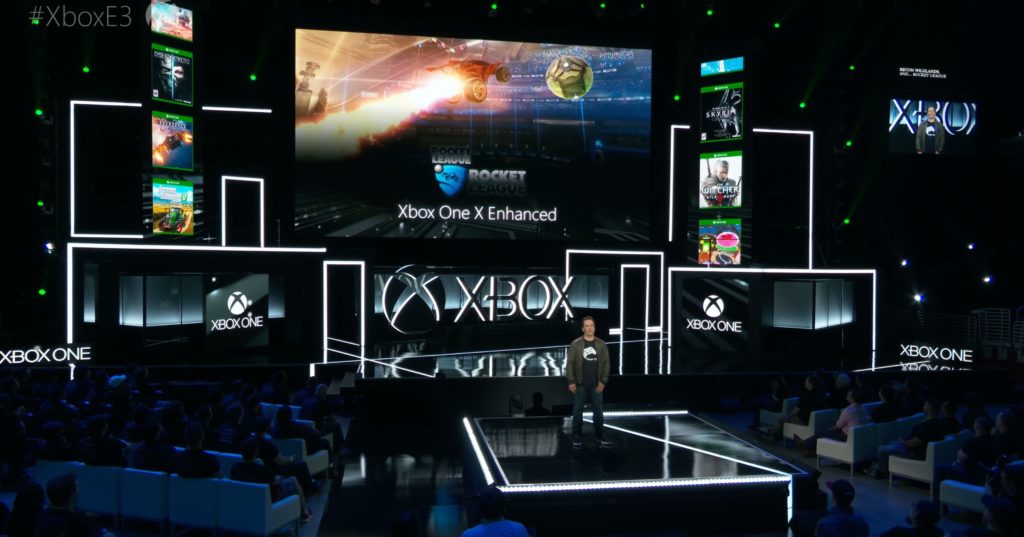 You Might Like: Assassin's Creed: Origins Will Not Run At Native 4K On Xbox One X
Phil Spencer, the Xbox boss, said in an interview during E3 that:
"Hardware was a real focus for us because I thought we had more work to do there. Xbox One S shipped last year, the X is shipping this year, I love our hardware line. Xbox Live was something I wanted to focus, coming on Android, iOS, Windows PC because I really want people to play games on the place they want to go play".
Spencer continued:
"Our first party is a critical part of that equation. Yesterday, I know people want to see what we're investing in new. We are investing in new things, we signed things just recently that I thought, 'Hey, from a PR standpoint, it would be really easy for me to put a trailer on screen', but then I know the game is not coming for another two and half or three years, so I didn't want to do that. I understand some people would say, 'Hey, that would give me confidence in the future of Xbox'…".
As for the exclusive games, Spencer said he could have shown some trailers during the event, but they haven't shown it because he doesn't want to talk about something which users could not try until 2 or 3 years.  Finally, he added:
We have Sea of Thieves, Crackdown 3, State of Decay 2, Lucky's Tale, Ori and the Will of the Wisps…But I know what you're asking about. Big, triple A console games, I hear that and I'm committed to that. Today I wanted to talk about things that if you're going to buy the console you will be able to play, but I'll continue to work to deliver games.