The latest version of the Windows 10 operating system (Build 16199) incorporates a significant improvement, adding support for Android and iOS devices. Many of the upcoming features have been revealed in the recent developer conference for the Windows 10 Fall Creators Update, but the latest version of the build will also include some new additions.
Windows 10 Now Includes Android and iOS Call Notifications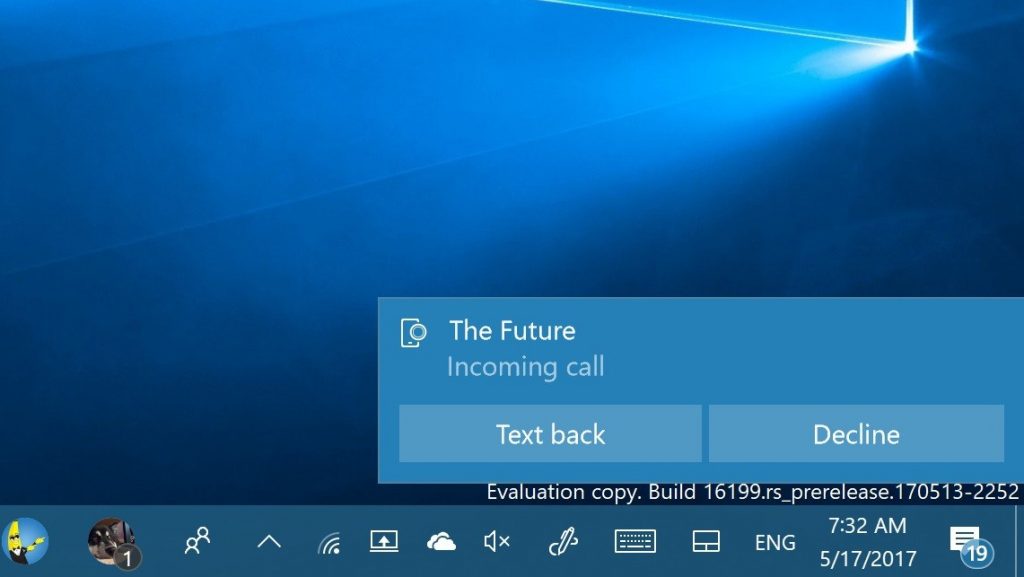 You Might Like: Windows 10 Game Mode Tested, Affects Game Performance A Bit
The latest build includes the Android Call Notification feature which, as its name implies, includes notifications of phone calls directly on the desktop while we are receiving a call. We will not be able to respond directly to the call, so we would have to pick up the Cellphone. This notification concept is ideal if we left the cell phone in another area of ​​the house and did not hear it or the phone is on silent mode.
On the other hand, improvements have been made in My People with the support to send and receive emojis, notification of credentials in the form of icons in the taskbar, and to share content via dragging and dropping. There are also some improvements made in the Games and Adjustments, but nothing major.