Over the past few years, online casinos have seen enormous growth. There are a variety of reasons for this, but fundamentally the speed of new technology has helped considerably.
The market is so lucrative that it is expected to reach $100 billion by 2026. That means it will have doubled its value in less than a decade, unheard of in other sectors.
Online casinos have overcome the challenges in regulations that were prevalent when they first came about in the late 1990s. People being able to access games with their smartphone has made a huge difference to how many play.
Adapting Quickly
The online casino business is a competitive market. Companies have always known that they need to adapt quickly or fail.
One example of this is online casinos accepting transactions in cryptocurrencies. While many land-based businesses have yet to do this, online casinos have actually created platforms around this.
Sports betting is just as easy online, if not easier. Now you can simply make a few taps on your phone to place your bet on your favorite team.
Easily Accessible
The fantastic thing about online casinos is that they can be found easily. You don't have to jump in the car or take a train to the nearest city to find one.
It may seem confusing with the number of options out there. If sports betting is your preference, then you can find online casinos as rated by OLBG.com to play. 
Over the past decade, many countries have relaxed their laws around online gambling. Now it's possible to play in US states where it was previously banned, but in some countries, such as Japan, it's still a grey area.
The best thing to do is check the law for where you live, but chances are, you're allowed to have a flutter. While starting an online casino is tightly regulated, betting from many areas is allowed.
The Rise of Virtual Reality
Although playing a game from home has its comforts, some people still prefer the live experience. That's why virtual reality could really change the online casino experience.
Virtual reality has been creeping up on the market since the 1990s, but most haven't seen it as commercially viable. That has changed radically in the past few years, as Sony and HTC have been doing well with their VR headsets.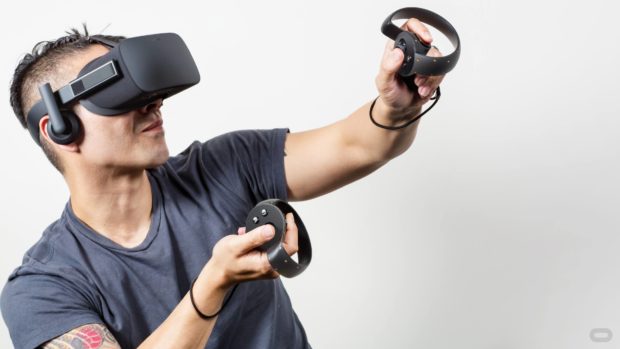 Samsung Gear is probably the most well-known headset, but others such as Oculus Rift, are gaining ground. More than 70% of people who already own a headset have purchased a game for that headset.
Those who own a headset are satisfied with the experience, so it just means enticing more buyers.
When people used to purchase a VR headset, there was a necessity to install software and drivers. The time, money and bulky equipment put many off, despite how attractive the experience sounded.
Virtual Reality in Online Casinos
At present, some online casinos offer a virtual reality experience, but certain software and a headset is required. In the VR casinos that we've experienced, we've seen features such as:
Real casino sounds, so it feels like you're in a brick-and-mortar casino

Slot machines that you can play, that look realistic

3D game tables – choose your game, take a seat and chat with others

The ability to display and observe body and hand movements.
One of the global game's leaders, NetEnt introduced the first VR slot, called Gonzo's Quest VR. Other slots have been released, and while players aren't flocking to them, they have sparked interest.
The VR games have been limited to PC or laptop, while many people switch to games on their phone. There is a need for the technology to develop to encourage more users to make the switch to VR.
Exciting Changes
Just last year, two researchers from Facebook Reality Labs released a paper on holographic options for VR headsets. New optical designs could mean slimmer, more lightweight headsets which would attract more users.
Different companies are dipping their toe in the water, and it's expected that we will see more options quickly. 
Offering virtual reality in casino games will ensure that the experience is more immersive. Players will be able to live chat and even get a 360 view of the casino surroundings on an iGambling platform.
It's expected that in the future, players will be able to choose different casinos and walk down the Vegas strip. Other setting such as Monaco and Macau will be available too.
What Happens Next?
Although some virtual reality online casinos have launched already, the experience is still limited for many. However, the industry is fast-moving and it's expected the market will grow to over $200 million by 2022.
Many people have started playing online casino on their phones in the past decade, but VR smartphones haven't been successful. These devices need to become more lightweight and quicker to use for the true revolution in online casino to happen.
As the technology develops and becomes more affordable, it's likely many people will try VR. As it's expected more lightweight headsets will provide a more seamless experience, people will find it truly enjoyable.
The sights and sounds of Vegas or Macau will certainly add a fun element to players who have never visited. For others, the totally immersive element will simply enhance the experience.