Online casinos have become highly popular over the last ten years. Almost every player who enjoys casino games has tried out an online casino at some point. So, with them becoming more popular day by day, what's the catch with them?
Modern online casinos have evolved
When online casinos first came along, it was safe to say that some of them were not that trustworthy. Because they came along while online gambling was in its infancy, it meant that the laws and regulations hadn't been able to keep up with the technology. Some unscrupulous operators took advantage of this in order to create unfair casinos. 
Things changed when legislators caught up with the technology and now the vast majority of online casinos are fair in every way. Not only are they fair, but they have also been at the forefront of internet security, adopting new safety measures either as soon as they become industry standard or in some cases being the first to utilise them. 
This has helped online casinos to become some of the safest places to use on the internet in terms of commerce. There is one major thing you need to look out for when choosing an online casino to play at, which helps to decide where is trusted. 
Regulators
There are a number of different online casino regulators out there. Some of the biggest are the UKGC, the MGA and the regulator from the Government of Curacao. Each of these regulators will only offer a licence to an online casino if they agree to conform to the rules and regulations that they have in place. This is the biggest thing that you need to look for when choosing an online casino. If the casino you want to play at doesn't have a licence from a regulator then this should be a huge red flag. 
The regulators all require different levels of legislations to be conformed to, with the UKGC being one of the stricter regulators there is. Some regulators will act as a mediator if there is a dispute between the customer and the casino, this is especially useful if the casino hasn't been complying with the regulations that are in place by the regulator they hold a licence with. This is an extremely rare occurrence though as online casinos know that losing their licence would lead to them losing a lot of their customers.
Software developers
Software developers are also much more advanced in the modern world. They can create much safer games that do not have the security risks in place that older titles did. It has also allowed companies to update older titles in order to make them a safe version of classic titles that took the imagination of players. 
Knowing whether an online casino uses a legitimate software developer is highly important. This aspect is linked into regulation. If a casino is regulated then they will only use legitimate versions of software. However, some unregulated casinos might decide to use illegitimate versions of the software which would then lead to there being security risks. 
This is another reason why it's important to use a fully regulated casino when you play online. A regulated casino won't be allowed to use software that has potential security risks and will therefore keep you much safer.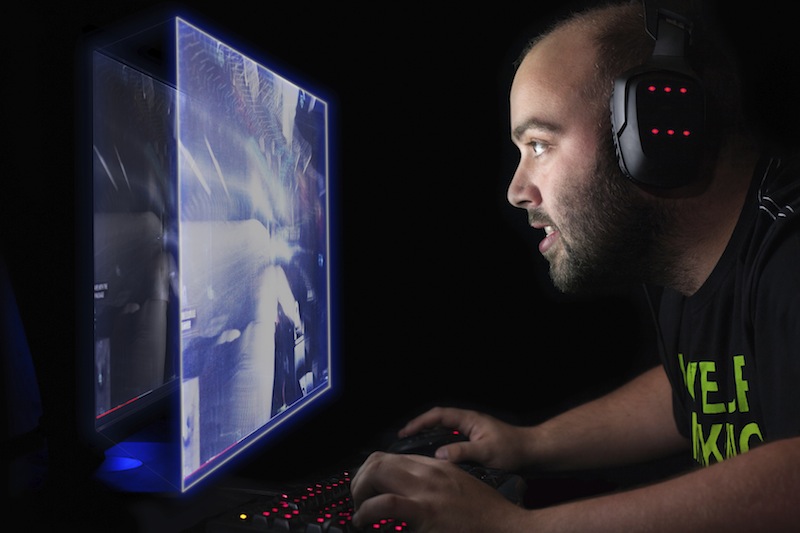 Payment methods
This is an area that's changed the most over the last decade. Payment methods in the modern world are so much more safe than they ever have been in the past. They are also significantly faster than any past method. This is most evident in relation to traditional banking methods like wire transfers and credit/debit cards. 
These methods can often take up to a week to process withdrawal transactions, but modern payment methods, such as e-wallets, can often process a withdrawal instantly. This is obviously a much more pleasing way to deal with withdrawing your winnings, especially as waiting a long period of time for what could potentially be a large amount of cash can be quite annoying. 
Finding a trustworthy casino
Finding a trustworthy casino is one of the most important aspects of playing at an online casino. There are a number of ways that you can do this, with the first big one being to ensure that there is a regulatory licence in place. Once you have done this then the next step is to look for reviews that will inform you of the best casinos to use. 
Reviews will look at the important details that each casino offers and show which casinos will offer the best service for you. It's always important to look over a number of reviews in order to do full research before making a choice where you would like to play. This will allow you to find out not just which casino is trustworthy but also which will offer the best service for your own tastes. 
So, what is the catch?
In reality, there isn't a catch. Casinos offer games of luck, but that's something that everyone has known from the dawn of the very first casino game. It means that players will sometimes win and sometimes lose when playing. If you go in expecting to win every game then that is something that is just an unreal expectation. However, there is one area that you will have to pay close attention to.
This is the bonuses that casinos offer. The bonuses aren't just free money as some people think. They actually have to be played through a number of times before they can be withdrawn. This is called the wagering requirements. It's important to check the wagering requirements before you accept a bonus because some of them are extremely high. If they are so high that you are never likely to be able to achieve the wagering requirement, then it is not really worth your while taking the bonus. This is why it's important to check the terms and conditions. 
It would be unfair to call this a catch though really, because even with high wagering requirements, a bonus still doesn't take anything away from you.