Professionals are always looking to boost their employment prospects by adding new skills, languages, or certifications to their resumes. It enhances their chances to stand out in the competition, improves interview prospects, and is the effective utilization of free time. Moreover, with new skills, it is easier to outperform in your current role, acquire more knowledge, understand current best practices, tools, and techniques. In short, it is super beneficial to professionals. 
A common bottleneck to this noble thought is opting for the right training institute and courses. Professionals sometimes are unable to do self-assessment and know which course will add value. The solution to this problem is opting for online free courses available on various platforms, which gives a chance to professionals to understand where they stand, their interests, and the glimpse of the platform offering the courses. In fact, some of the free courses are a way to give a direction to professionals to uplift their careers.        
There are so many established training platforms offering free online courses on almost all subjects; it is indeed a challenge to decide which one is relevant. The current article tries to round up a few of the most popular free online courses from some of the best online training platforms. This is by no means an exhaustive list but just a glimpse of the online experience.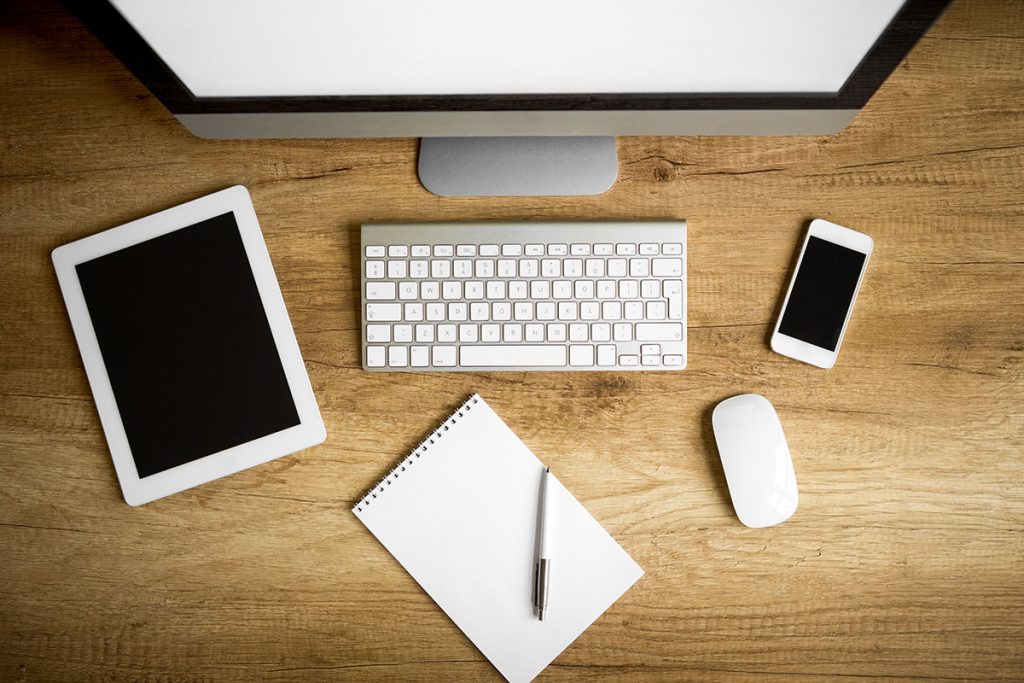 Advanced Social Media Program – Simplilearn
This advanced social media program, with a duration of around 49 hours, is available free on the Simplilearn platform. The program provides an overview of social media which helps beginners acquire all the essential skills for social media marketing. The program does not have any prerequisites and is suitable for professionals working in or interested to work as marketing managers, content writers, digital marketing executives, entrepreneurs. The program broadly covers topics such as content marketing, influencer marketing, reputation management, and analytics that are helpful for promoting brands and managing social media campaigns. The complete list of subjects is as below.
Social Media Foundations

Advanced Social Media Marketing

YouTube and Video Marketing

Facebook Marketing and Advertising

Social Media Tools

Advanced Content Marketing

Advanced Web Analytics  
Upon completing the course, candidates will be awarded course completion certification.
Learn SQL – Codecademy
It is no secret that Structured Query Language, commonly referred to as SQL, is a key skill for a wide variety of roles, including data science, data analysis, and research-based roles. SQL is helpful in storing, updating, and retrieving data from large relational databases. Tons of businesses use relational databases for storing data which are then retrieved for various purposes such as strategy, marketing, operation, or analysis. This free course with a duration of eight hours on SQL is available on Codecademy, one of the leading online training platforms. This course helps candidates to develop skills such as communicating with relational databases, data manipulation, building complex queries, merging tables, and so on. The complete list of topics is as follows.
Manipulation

Queries

Aggregate Functions

Manipulate Tables
Data Visualization with R – Cognitive Class

 
A familiar expression is "A picture worth thousands of words." Visualization is the final and most important phase of any data-related project. It is the most common way to summarize or present data to identify trends or patterns and make meaningful interpretations. It is a very creative field and requires superb skills and command of tools to develop colorful reports containing various types of graphs, charts, and tables. Nowadays, reporting is not limited to just preparing a document rather telling a compelling story to stakeholders to convey one's findings. This three hours course brought to you by the Cognitive CLASS platform is intended to train you on taking raw data with little meaning, transform and present it in a meaningful form. Complete course details are as follows. 
Basic Visualization tools

Specialized Visualization tools

How to create Maps

How to build interactive web pages
AWS Machine Learning Foundations Course – Udacity
Machine learning is a technology that has penetrated virtually every industry and transformed it. Professionals working in any industry are highly recommended to learn all the skills and tools associated with machine learning to keep up with the competition. This intermediate two-month course developed and available at Udacity platform in collaboration with AWS is a good opportunity for professionals to dive into the future topic. It covers lessons on computer vision, reinforcement learning, generative AI, and so on. Moreover, the course provides hands-on machine learning using AWS DeepLens, DeepRacer, and DeepComposer. Apart from this course includes preparing, building, training, and deploying high-quality machine learning (ML) models with Amazon SageMaker.
Electronics Foundations Semiconductor Devices – LinkedIn Learning
This course is aimed to bolster your understanding of how to build electronic circuits using semiconductor components. In this course, the instructor guides on how to build electronic circuits using the three most common types of semiconductor components, namely diodes, transistors, and operational amplifiers. The course starts with diodes since it is used in many applications such as rectifiers, clipper circuits, clamping circuits, reverse current protection circuits, logic gates, voltage multipliers. Then various types of transistors and their use is discussed. The instructor wraps up the course by covering the operational amplifier. The complete course covers subjects such as 
Diodes

Diodes Application

Special-Purpose Diodes

Bipolar Junction Transistors

Transistor applications

Field effect transistors

Operational Amplifiers

Op-Amp Applications 
One point to note,  the course is free for a one-month trial period after which the candidate has to subscribe to the platform.   
Concluding Remarks
It is high time for professionals to upgrade themselves in the comfort of their homes. Professionals can experience world-class training free of cost. Almost all edtech platforms provide high-quality training courses, and some platforms even offer free courses in collaboration with renowned universities like Harvard, Columbia, and MIT. Courses can be accessed anytime, anywhere, which helps professionals plan to learn any subject on their schedule. Professionals can opt-out courses available on a wide range of subjects like data science, artificial intelligence, digital marketing, cloud computing, project management, and so on. Even if career direction is unclear, free courses can help explore various technologies to identify fields of interest.