Have you been looking to spend more time on your computer doing something for entertainment rather than work? If so, you are in luck as there are quite a few ways to have some fun and forget about work.
Since different things are appealing to different people, let's discuss some of the best methods to keep yourself entertained on a personal computer. And remember that if one of these suggestions is not doing it for you, there is the option of moving to the next one.
Movies and TV Shows
Thanks to streaming platforms like Netflix and Disney+, people can find a plethora of movies and TV shows to watch. Streaming services are at war with one another where they are trying to get the majority of the market. And one of the best ways to attract more customers is to offer original and exclusive content.
At the same time, most streaming networks also buy rights to popular TV shows and movies and stream them exclusively on their platforms. 
You do not have to subscribe to every available streaming platform. A few should be more than enough to keep you busy. Besides, having only a single subscription may prove too difficult to watch everything you want because there are so many TV shows and movies to choose from. 
Streams
According to Statista, Twitch TV has roughly 1.4 million concurrent viewers on average. The platform continues to grow thanks to its content creator variety. 
Twitch TV started as a hub for gamers who would stream gameplay and attract audiences thanks to their entertaining personalities and professional skills. However, the status quo of Twitch has changed a bit. Now, you can find more than just gaming channels. Cooking, music, and talk shows are a few examples of some popular stream categories on the platform.
Spending some time and browsing through the live channels should give you an idea of what the website is about. And once you are finished browsing, you should find a streamer or two you find entertaining and would like to watch them more in the future.
Music
Sometimes, listening to music is all it takes to forget about your worries and enjoy the freedom you have after finishing your work.
Having music in the background will also help you with productivity, so listening to some tunes is a good habit to have so long as they do not get in the way of important tasks.
Now, as for where you can listen to music, there are a couple of options. Spotify is usually the go-to platform, especially if you invest in a premium version that eliminates the ads. YouTube could work as well, though you will need to open a separate browser tab that would consume the computer's resources.
Video Games
Video games are a popular pastime activity. Besides the popular AAA titles like The Witcher, Cyberpunk, Fallout 76, The Elder Scrolls, one can also play indie games. Hades, Hollow Knight, and Cuphead are just as great, if not better, than some of the most popular video games.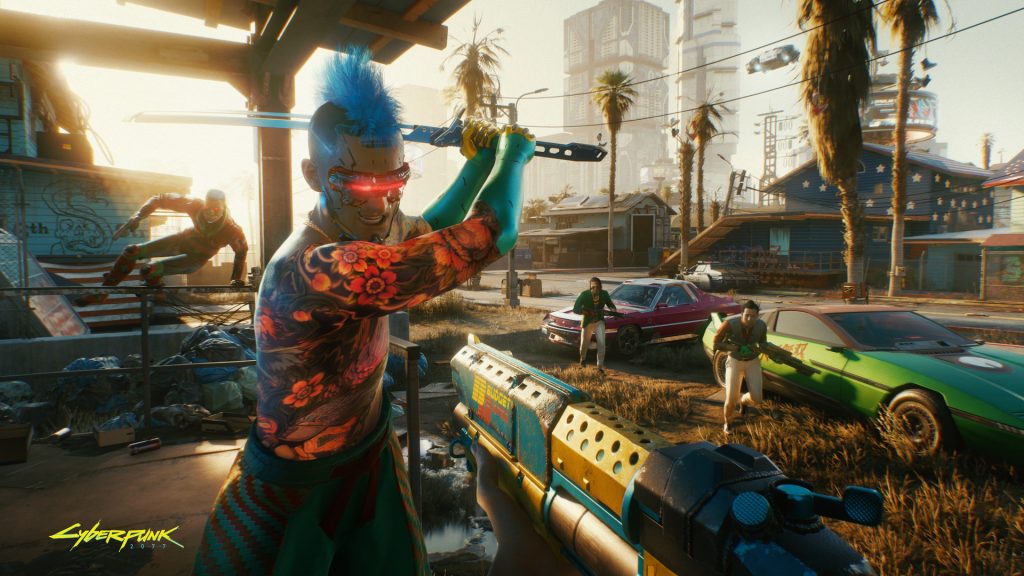 Simulator games are another popular genre. For example, the simulator gaming community is eagerly anticipating the upcoming Farming Simulator 22 from GIANTS Software. Some players are even preparing to develop Farming Simulator 22 Mods to boost the overall enjoyment of the game even more.
You can play single player games and enjoy stories, soundtracks, and dialogues. You can also play multiplayer games and compete against other players. 
Reading
Be it news or interesting articles; there are a lot of things you can read on the internet. Some of the most prominent websites like The Atlantic publish beautifully written articles that cover the latest global events in science, politics, sports, and entertainment.
At the same time, if you are not interested in keeping up with various events, you can stick to Reddit and other online platforms where random people share their ideas and encourage discussions among community members.
Learning
Online education became inevitable because of the ongoing pandemic. However, the method was quite prominent before Covid-19. Those who wish to improve their skills and take advantage of Skillshare, Udemy, and YouTube to watch various educational videos.
If you have some free time and would like to make the most out of it while on your computer, then learning something new could be just the thing.
Socializing
It is possible to keep in touch with your friends and family despite the fact that you cannot meet them in person. Facebook has Messenger that lets you send and receive messages immediately so long as there is an internet connection. Meanwhile, Skype and Discord offer the feature to voice chat or facetime.
Socializing online is not the same as socializing face to face, but it is still an excellent alternative that allows one to maintain relationships with important people.