Razer today announced its new proprietary technology, Razer HyperPolling, featuring for the first time on the new Razer Viper 8KHz mouse, the first mouse with a true 8000Hz polling rate. Razer HyperPolling technology surpasses the industry standard for polling rate of 1000Hz thanks to its 8000Hz polling rate for performance at the speed of thought, ushering in a new era in gaming sensitivity, speed and fidelity.
Currently, gaming mice support a polling rate of up to 1000Hz, and while manufacturers have focused on making mice more accurate and responsive, little consideration has been given to the frequency at which click and position data is transmitted to the PC. With faster computers and higher refresh rate monitors, polling rates can eliminate annoying micro-skips, significantly improving gameplay when a fraction of a second makes the difference between winning or losing.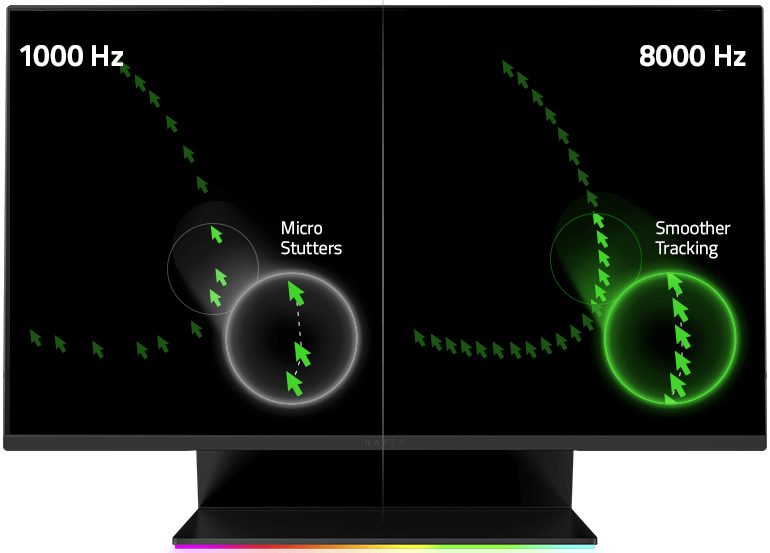 "Latency is a very important part of gameplay that significantly affects the gaming experience – and yet it is overlooked by many companies that focus heavily on increasing DPI. Unlike DPIs, lower latency benefits all gamers, from casual to professional, by removing significant milliseconds from reaction time, "said Alvin Cheung, Senior Vice President of the Razer Peripherals business unit. "During our testing and development processes with a large sample of competitive gamers and mouse enthusiasts, many of them reported a better and smoother response speed using the HyperPolling Technology included in the new Razer Viper 8KHz esports gaming mouse."
Razer Viper 8KHz: At least 8 times faster – the science behind speed
The polling rate is the frequency at which a device reports its data to the PC, with the industry standard being 1000Hz (1000 times in one second). Razer HyperPolling Technology uses a high speed USB microcontroller to surpass this standard with a true 8000Hz polling rate. This allows the Viper 8KHz to send up to 8 times more data every second, effectively reducing the input lag from 1ms to just 1/8 of a millisecond.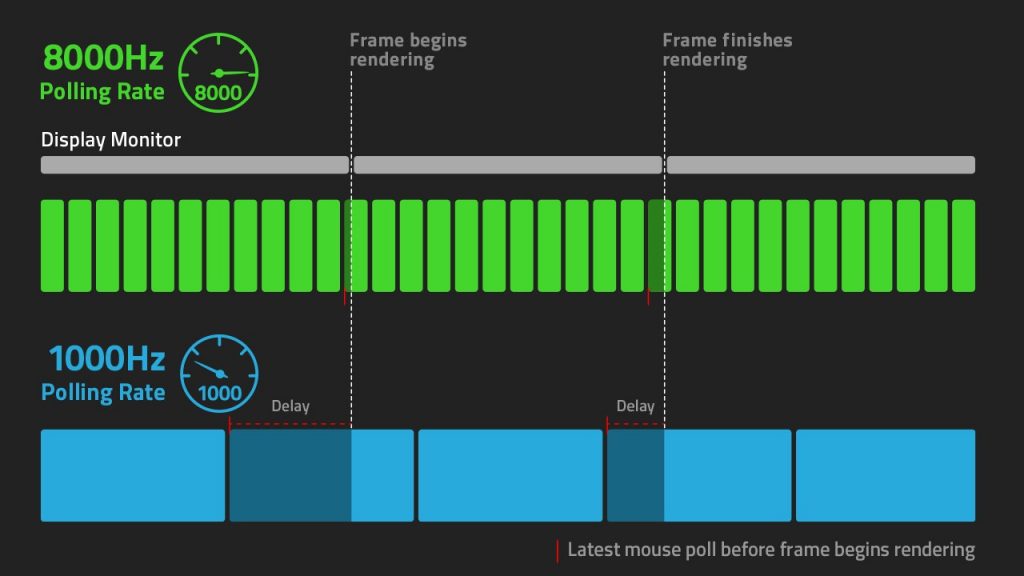 Razer HyperPolling Technology can send more up-to-date data to sync to the monitor's refresh rate. As a result, the delay between the last report and the monitor rendering is much less when compared to the 1000Hz polling rate, resulting in a more fluid and up-to-date position.
First Level Performance. Even in the smallest detail
State-of-the-art performance and technology are packed into a robust ambidextrous chassis, weighing just 71 grams. The Viper 8Khz has 100% PTFE feet to glide smoothly, the SpeedFlex cable provides minimal resistance for smooth movements.
Through Razer Synapse 3, gamers can configure all eight programmable buttons, assign macros or secondary functions, and save configuration profiles to the Viper 8K Hz advanced memory . With space for five profiles, users can enjoy instant access to their personal preferences wherever they are.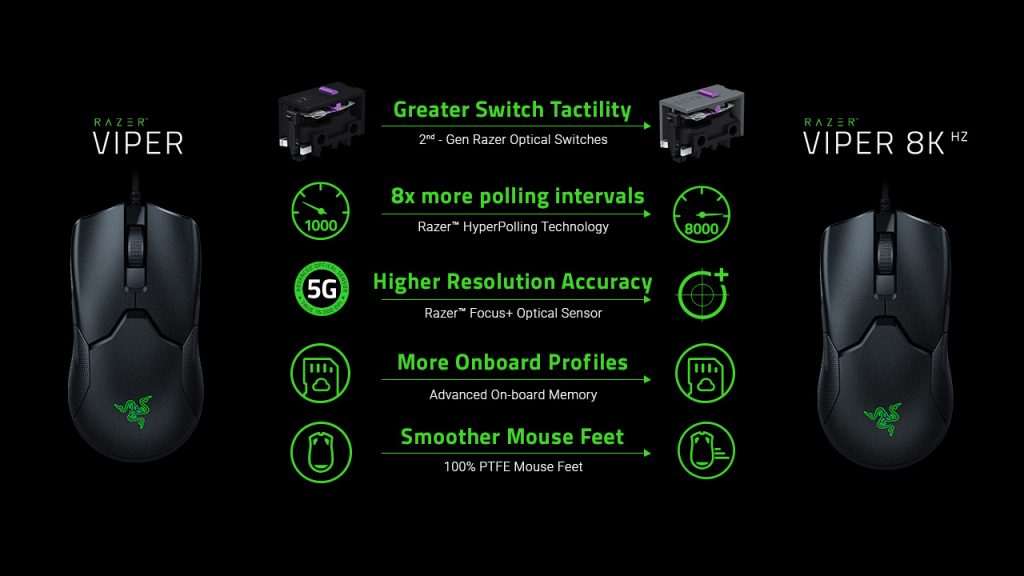 As a radical improvement over its predecessor, the Viper 8Khz incorporates most of Razer's technological innovations to achieve an unprecedented level of performance.