With the arrival of Windows 10 October 2018 Update, the DirectX RayTracing (DXR) API also arrived with some new NVIDIA graphics drivers to squeeze the technology with its GeForce RTX graphics cards, and a patch for Battlefield 1 to implement it, finally we have a game capable of executing said technology, but it seems like this new technology is not limited to NVIDIA GeForce RTX series GPUs.
According to a used Guru3D 'OnnA', he was able to activate and execute RayTracing technology on his Radeon Vega 64 at 2K @ 70 FPS resolution with High quality on the first Campaign Mode mission, while on the Rotterdam map, which belongs to the multiplayer mode.
It seems that it does not add 100% of what RayTracing is capable of, but it adds new reflections and improves lighting without affecting performance. The user also shared some screenshot, but not comparing it to make an idea of ​​the before and after.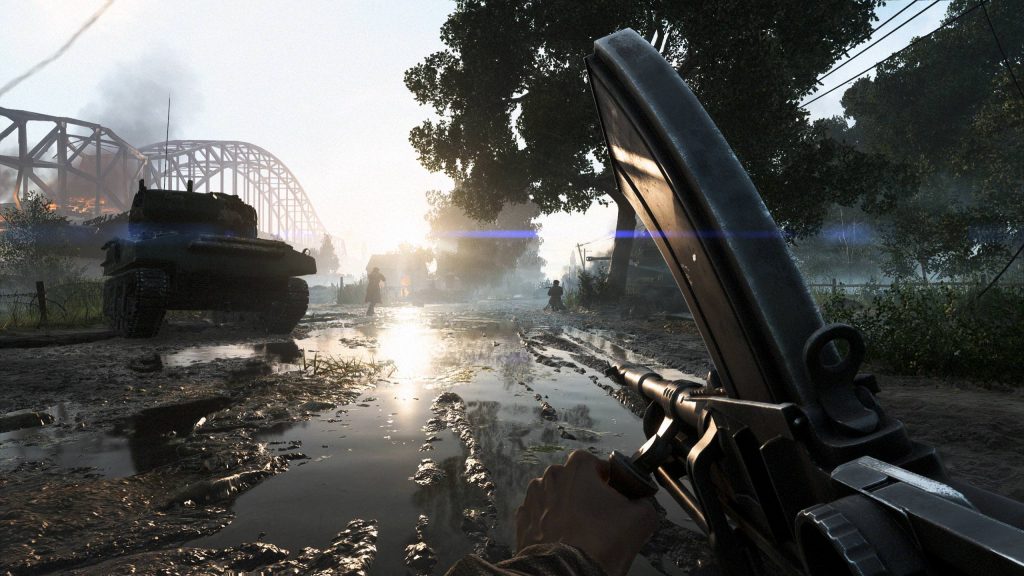 This should also work with the Nvidia GeForce GTX, and if you want to check it and share images in the comments, to activate RayTracing technology is very easy, we just have to go to the folder of Battlefield 5 that is saved in "My Documents", and open saved game "PROFSAVE_profile" with the Notepad and changed to following (remember make copy of initial configuration in case you want to reverse the technology).
GstRender.Dx12Enabled 

1

GstRender.DxREnabled 

1

GstRender.RaytraceReflectionQuality 

2
If you want to check if it works, you need at least the latest Windows 10 October 2018 update. If it really works, and above there is no noticeable loss of performance with NVIDIA GeForce GTX series graphics cards, then you really have to wonder what happens with the GeForce RTX, because this looks too nice to be true. It will be touching to wait for more people to emulate what this user has done to see if there are differences.