While most of the TSMC partners are already using their 7nm EUV (7nm +), Unisoc is the first company to receive a product developed under the lithography of the 6nm EUV (6N), we are talking about the Unisoc T7520, a SoC benefited with an increase in transistor density by 18% with a reduction in power consumption by 8%.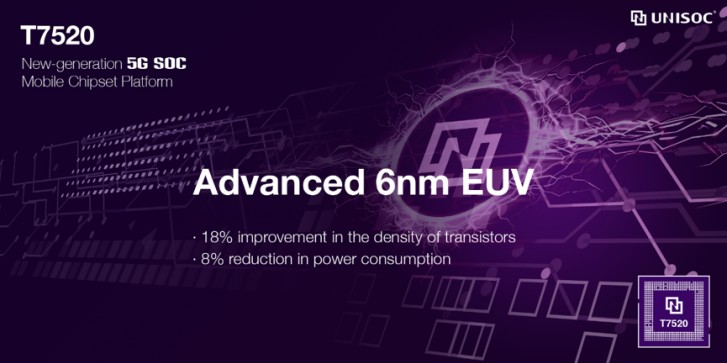 The Unisoc T7520 offers 4x Cotex-A76 + 4x Cortex-A55 cores accompanied by Mali-G57 graphics that allows it to support HDR + displays on 4K resolution and support a refresh rate of up to 120 Hz. Other components go through an ISP of 4x cores that allow to handle photographic sensors of up to 100 megapixels or multi-camera configurations, and an NPU that will be 50% faster compared to its predecessor.
The information on Unisoc T7520 is completed with an integrated 5G modem that supports the sub-6GHz and mmWave bands with maximum upload speeds of up to 3.25 Gbps with 35% less power consumption compared to the 5G modem of the Snapdragon 865 or Exynos 990. This SoC will bring the first mobile devices to life this year, although the company did not reveal any specific date.