Apple computers, also fondly known as "Macbooks" work well with creative professionals. These have been like the go-to choice when it comes to video editing.
But choosing a video editing software is where the game can change. A good video editing tool will enhance your skills and offerings. Now we know as a customer, you are spoilt for choices. Hence, to make it easy for you, here's a list of Top 8 video editing software for any Mac user in 2020.
Adobe premiere pro-CC – A professional's dream come true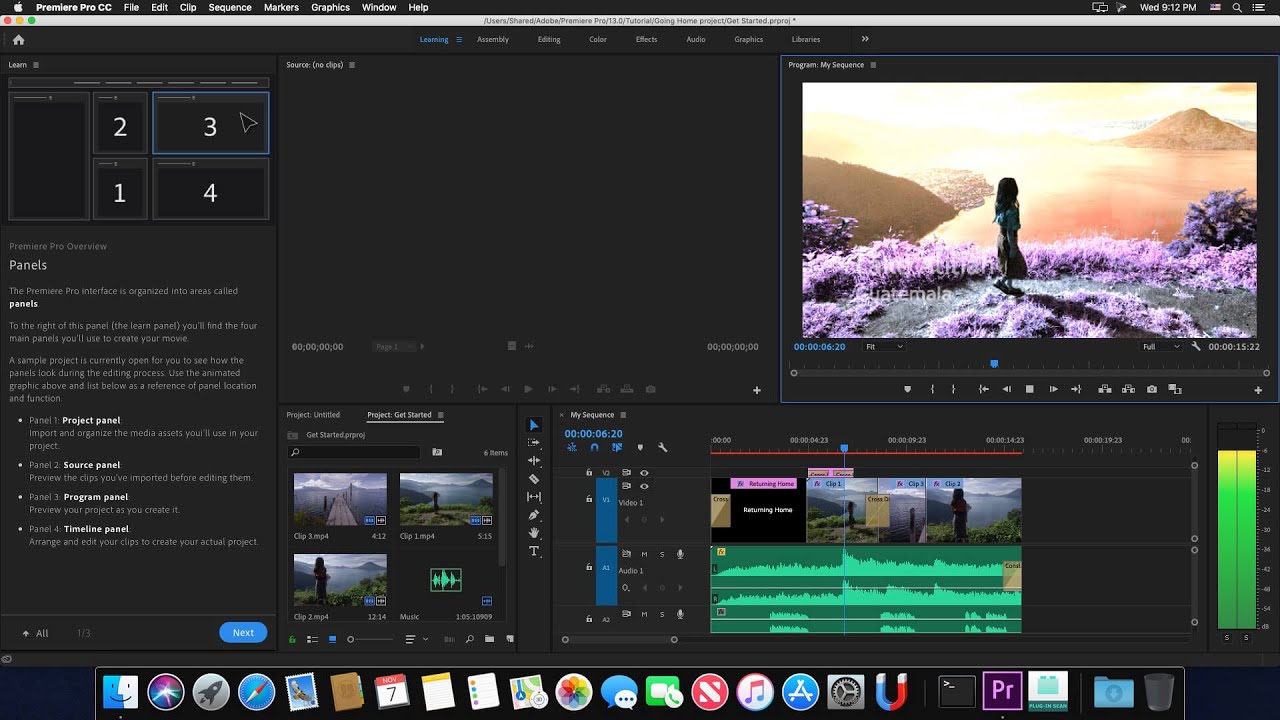 Adobe premiere pro CC is considered to be the leading and most popular video editing tool. It's a subscription-based model, i.e.; you can use it for a specific period/project and renew it when you get new work. The subscription is not just for Mac but also for other systems as well.
For newcomers, Adobe has introduced a series of interactive tutorials, so new users are up to speed with every feature. It has the highest color grading and visual effect tools a professional would need. The only drawback found here is the high subscription cost.
Da Vinci Resolve 16 – A no-strings-attached video editor
Da Vinci Resolve 16 is a video editor that offers one of the best color grading (after Premiere pro cc) and other fantastic features for FREE. This new version has "Cut Tab" and "Source Tape" that allows you to work freely, quickly, and create content at a rapid pace.
You can purchase the studio version that will provide you with extra features like 3D tools, FX, multi-collaboration features, plug-ins, effects, and much more. Here, the free version itself is too good for any video editor. Start with the free version, and once you've mastered it, try the paid version to see if you can get better.
Apple iMovie – Apple's Freebie for the world
With iMovie, Apple has given the world a user-friendly video editor that has an intuitive interface, simple to use, and provides high-quality output. This free software is perfect for amateurs and is designed especially for home use. It is also considered as one of the best Instagram video editors available in the market.
You can create storyboards, trailers, and movies too using one of the 20+ templates. After you have mastered using iMovie, shifting to "Final Cut Pro X" by Apple will be comparatively easy as both have multiple similarities in functioning.
Adobe premiere elements 2019 – Mini & affordable version of Premiere Pro CC
Premiere elements 2019 by Adobe is a mini & affordable version of Premiere Pro CC. They have limited features and costs lesser than their older sibling (Pro CC). The subscription cost, too, is one-time and not like the regular in Pro CC.
This is perfect for amateur video editors who wish to make basic and intermediate edits to their videos. You do get plenty of tools to use, 4k video support, and a guide that will help you step by step throughout the editing process. You can use this on Windows & Mac.
Blender – Free and Best for 3D
Blender is one of the best open source free video editors available for Mac. Their 3D rendering is the best in this segment along with various functions for visual effects like opening UV, creating 3D games in real-time, motion tracking, and animation.
Blender can be used by both; amateurs, professional artists, and designers who are interested in creating 3D video content. With so many positives, their only drawback lies in their lesser user-friendly interface.
InVideo – Best Video Rendering
It has a flexible interface with plenty of built-in effects that can be used for FREE indefinitely. For better features, you must pay the subscription amount. Using its innovative effects application, one can create an amazing invitation maker for mac.
Video post-production in Lightworks is performed in real-time in background mode. Mac with a powerful GPU will help you speed up your video editing. This program supports 3D video editing too.
Apple Final Cut Pro X – Go-to choice for professional video-editing in Mac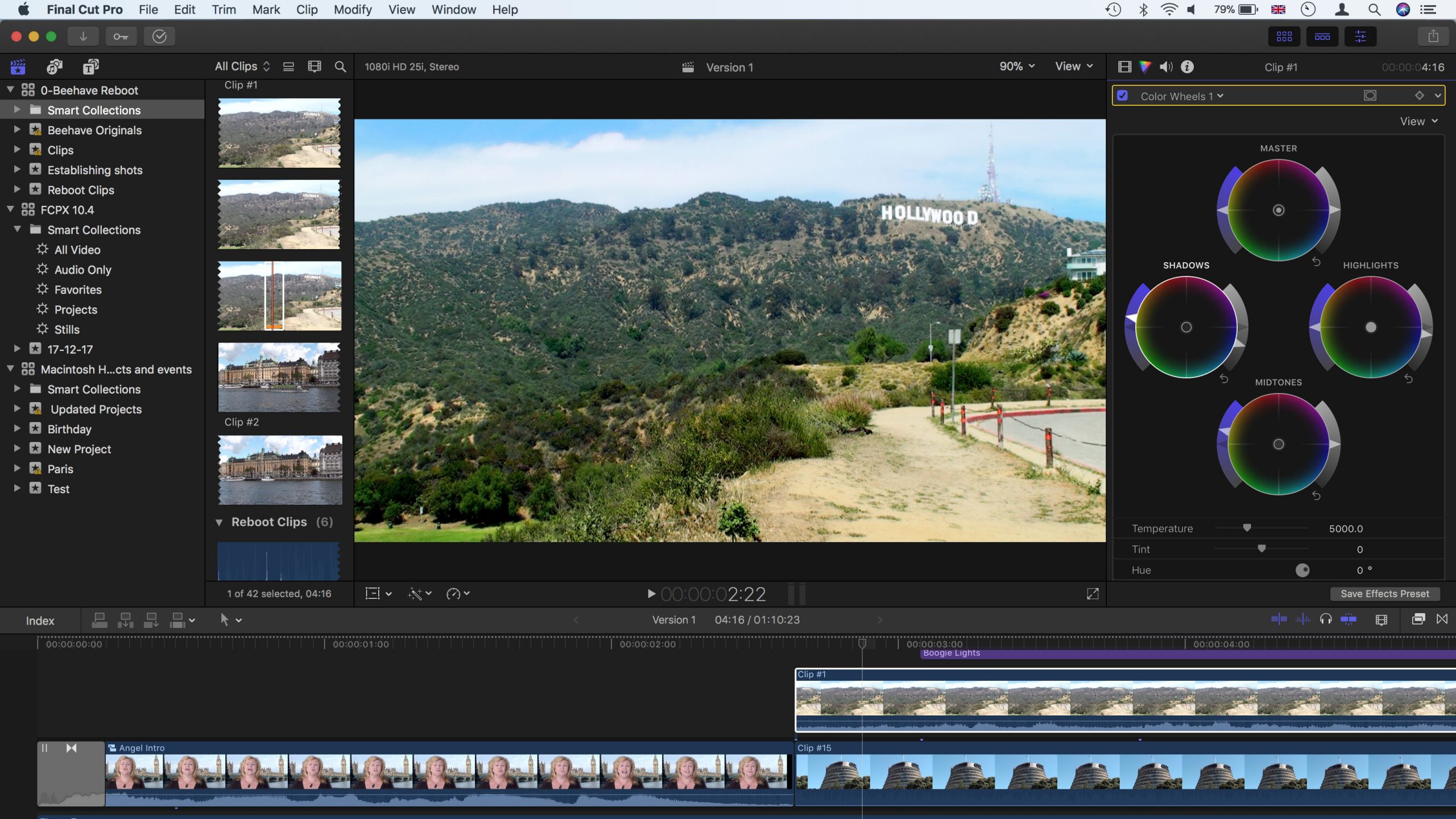 Final Cut Pro X by Apple blends in simplicity & sophistication. Hence this software is loved by everyone right from Amateurs to professionals on YouTube & Foreign moviemakers as well. With a magnetic timeline & powerful media organization, you can improve your video editing experience by paying a one-time cost.
You can get powerful color grading, multiple audio editing features, and many auto settings to take your video editing experience to new heights. It also provides amazing video rendering and offers high stability along with support for 360-degree effects, videos, and graphics. The only negative for the Final Cut Pro X is that this is an Apple exclusive software.
Shotcut – Versatile & Free Video Editing Software
Shotcut is one of the best open-source, and FREE cross-platform video editors available today. With wide format support for more than hundreds of audio and videos, edit and create the best quality videos in real-time. It can support resolutions up to 4k and has one of the sleekest and intuitive interfaces.
Using their LOSSLESS mode, you can convert files without losing an inch in terms of quality. Shotcut is widely known for its user-friendly features and a flexible and customizable toolbar that allows you to make quick edits on your videos.
Through this list of Top 8 video editors for Mac users, we have aimed to provide you with unbiased information about each video editor. When looking for a video editor, you can focus on major aspects such as free vs. paid software, unique features, support, and user-friendly interface. Researching these aspects will make it easier for you to choose the best video editor for your needs.