Gone are the days when gaming was just a leisure time hobby for youngsters. Now it has become a massive platform in the shape of esports from which many successful teams have emerged. It is more than just a leisure pass time for gaming zealots. Esports brings out Herculean feelings and huge money. What was once a regular time pass has now become a full-blown business that brings a huge profit. 
Many organizations earn a generous amount through esports tournaments. However, they also make money from their sponsors. Aside from these two platforms of earning, esports teams also earn cash by selling skins and other inventories on reliable sites.
Every organization's team consists of superstar players who are their sturdiest rosters to compete in a professional video gaming competition. The owners of the groups keep themselves invested and dedicated to representing their teams in many ways possible. Some of the most famous owners were once team players themselves, who then built an entire esports empire. Andy "Reginald" Dinh; Team SoloMid, Jack "Jack" Etienne; Cloud9, Matthew "Nadeshot" Haag; 100 Thieves and Carlos "ocelote" Rodríguez Santiago; G2 Esports are some examples of players-cum-owners.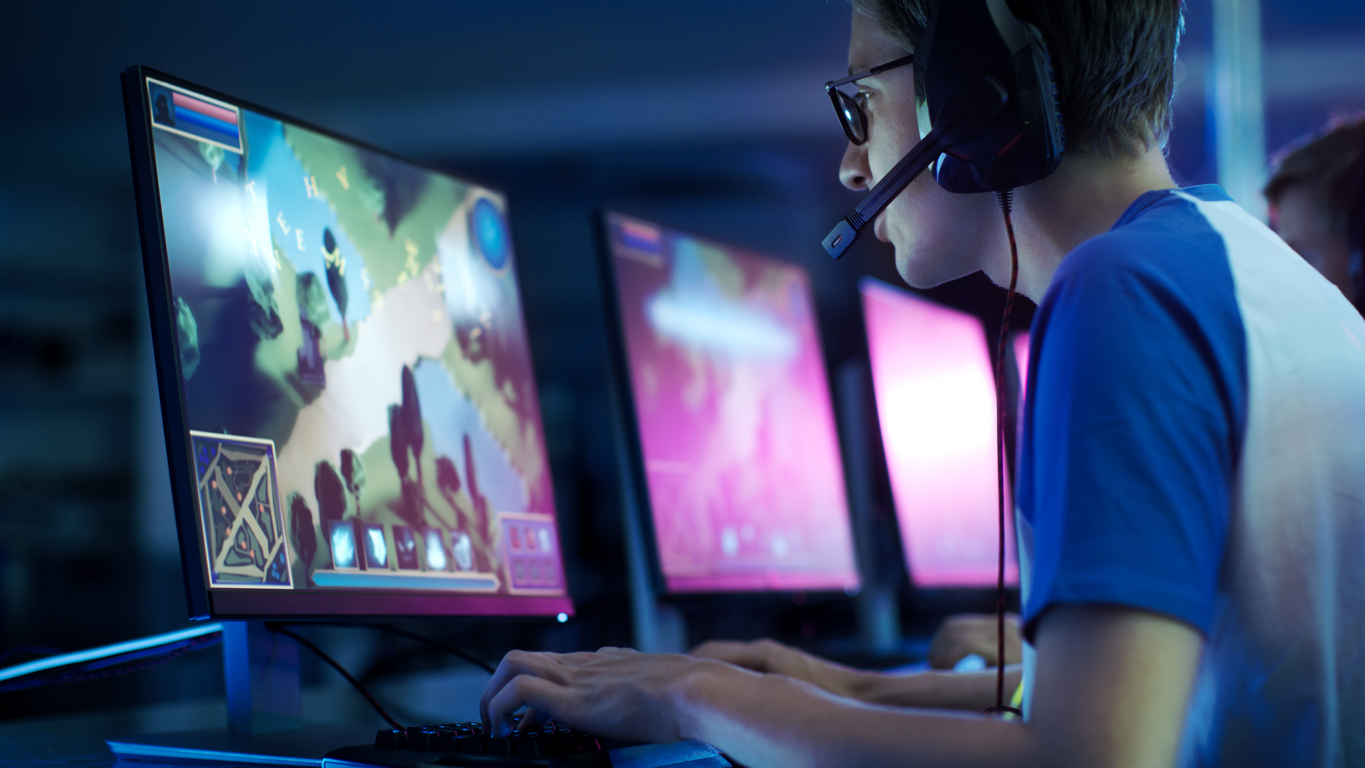 Like our regular sports, esports also has an extensive viewership and a large community of streamers and players. Esports tournaments are worldwide just like daily sports, viewers, players, and streamers of all ages come together to cheer for their favorites. Esports teams' and players' ratings and depends on their followers' voting. Games like Dota2, League of Legends, Fortnite, Call of Duty and Counter-Strike, etc. have some of the most dedicated fan bases. People in their childhood once played many of these games. Even after growing up, this youth is still as crazy about these games when they were kids.
Let's check out the top 10 esports organizations of 2020!
Astralis
Astralis was established not so long ago, in 2016, to be exact. This Danish esports organization is one-game exclusive, solely focused on Counter-Strike: Global Offensive game. Although Astralis doesn't have many teams under it, it is still one of the most flourishing and hottest esports organization. So far, last year, they won two tournaments (BLAST Pro Series, IEM Beijing 2019, and LAN finals of the 8th season of ECS). They also won two majors and had four from five members of the team were ranked among the top 20 finest players by HLTV.  
Team Liquid
This esports organization was founded in the Netherlands and is a multi-regional organization. IT was established in 2000 and is by far the most popular esports organizations in the history of esports. It has a variety of teams; Dota2, PUBG, Super Smash Bros, Heroes of the Storm to Tom Clancy's Rainbow Six Siege, etc. All of these teams and others show amazing results. Team Liquid has become the most viewed team all around the globe.
G2 Esports
It used to be known as Gamers2, this organization is based in Germany, and yet it is a Spanish organization. It was found in 2004 and is known as one of the most excellent teams in League of Legends. Its players compete in a wide array of games like; League of Legends, Counter-Strike: Global Offensive, Rocket League, etc. This team is the second most-watched team all over the world.
Natus Vincere (Na'Vi)
The name means "born to conquer." Natus Vincere, or Na'Vi for short, is a Ukrainian esports organization established in 2009. Its teams participate in various esports games such as FIFA, Apex Legends, League of Legends, Paladins, and many more. A team member has also been ranked as the 2nd Grade A player by HLTV.
SK Telecom T1 (SKT T1)
This team is one of the finest and the most popular groups in Leagues of Legends. In the beginning, it had two teams; SKT T1 S and SKT T1 K. The latter team was known as this esports organization's junior team. SKT T1 K outpaced the primary SKT T1 S by winning consecutively in Champions Winter 2013-14 and the Season 3 World Championship. It also won back to back League of Legends world champions.
Fnatic
It is headquartered in the UK and was established in 2004. It is a proficient esports organization and is signified by its teams competing in various games. Dota2, Apex Legends, Counter-Strike: Global Offensive, League of Legends, and PUBG, to name a few. Its teams are spread worldwide, hence the broad audience which views its games.
Evil Geniuses (EG) 
Grounded in the United States of America and established in 1999, its teams are spread in a range of different competitions. Like other organizations' teams, EG is also up and ahead in games like Dota2, League of Legends, Counter-Strike: Global Offensive, Halo, and many more. The most-watched and favored teams compete in Dota2 and Counter-Strike: Global Offensive. 
Team Secret
Founded in 2014, the European organization snagged top positions in various tournaments and earned a significant amount of money and made a fantastic reputation. It began with Dota2 and soon moved on to creating other teams that conquered Fortnite, Rainbow Six Siege, CS: GO, Rocket League, etc.
OG
Recently established in 2015, this European organization spread fire with its excellent teams in Dota2 and CS: GO as well as Super Smash Bros. The team alone has conquered most of the Dota2 world and has a fantastic viewership number and dedicated streamers. Even if one doesn't know much about of gaming world, it is hard to miss the name of this outstanding esports organization.
Vici Gaming
One of the top esports organizations from China managed to come in 2nd place at The International 2012. What's more amazing about this is that it was founded in 2010, and its players had no professional experience, but still, within two years, they managed to come 2nd! Their main game is Dota2; however, they have diverse teams that play CS: GO, Crossfire, League of Legends, PUBG, and others.
Conclusion
Gaming has now become a business rather than a leisure activity. Many organizations have been formed which have diversified teams competing in different games and world championships. The most popular games have substantial prize pools of millions of dollars, and every team has a dedicated fan-base that supports the teams like a backbone. So if anyone wants to enjoy gaming plus make money, then this field is for you!