AMD officially released the flagship Ryzen Threadripper 3990X processor last night. This 64-core 128-thread monster can literally crush all opponents without a doubt. Such a powerful CPU makes overclocking enthusiasts strive to challenge various world records.
In just a few hours after Threadripper 3990X released in the market, it was overclocked to 5548MHz by Taiwan's overclocking enthusiasts on all 64 cores and 128 threads.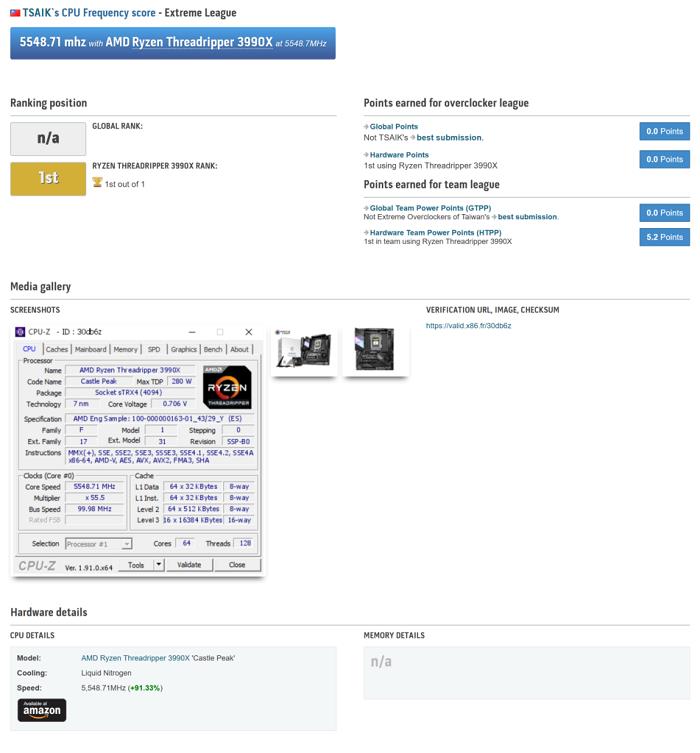 The overclocking enthusiast "TASIK" chosed MSI Creator TRX40 motherboard and a single 1866MHz DDR4 memory (timing 13-13-13-31) to achieve 5548MHz on all cores.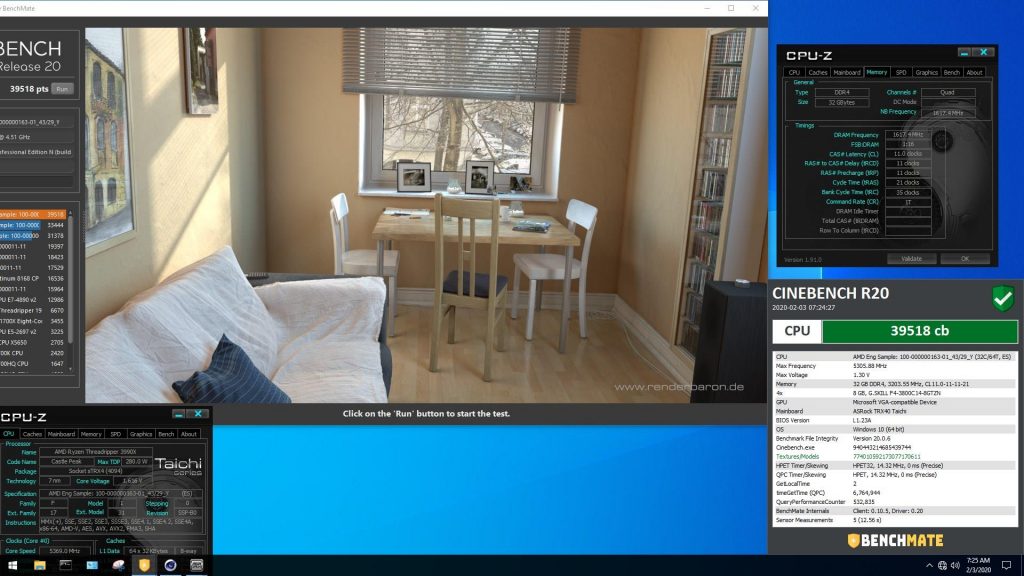 Another overclocking enthusiast named Splave also overclocked the 3990X to 5.475GHz with liquid nitrogen and passed the CPU-1B test. In addition, he also broke the world record of CineBench R20, with a total score of 39158cb, infinitely close to 40,000. To know that i9-10980XE overclocked to 18-core 4.8GHz can barely reach to 11,000 points.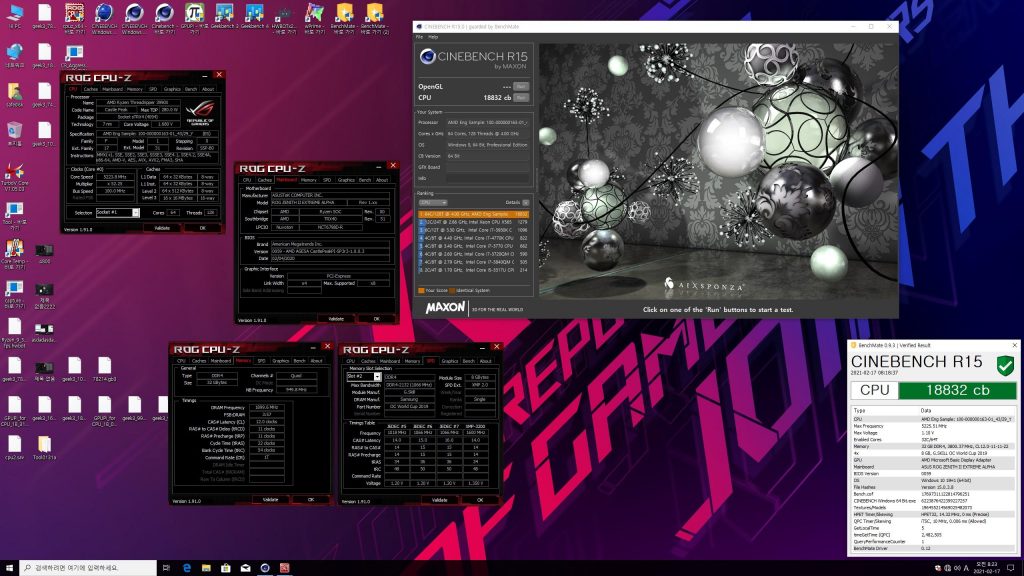 As for the CineBench R15 world record, temporarily held by an overclocking enthusiast named safedisk, he overclocked the 3990X to the full-core 5223MHz at a voltage of 1.68V and the memory parameter was set to 3800Hz. However, it seems that the frequency of the North Bridge has been reduced to 950MHz. At a frequency of 5223MHz, the 3990X threw a score of 18832cb in the CineBench R15 multi-threaded test.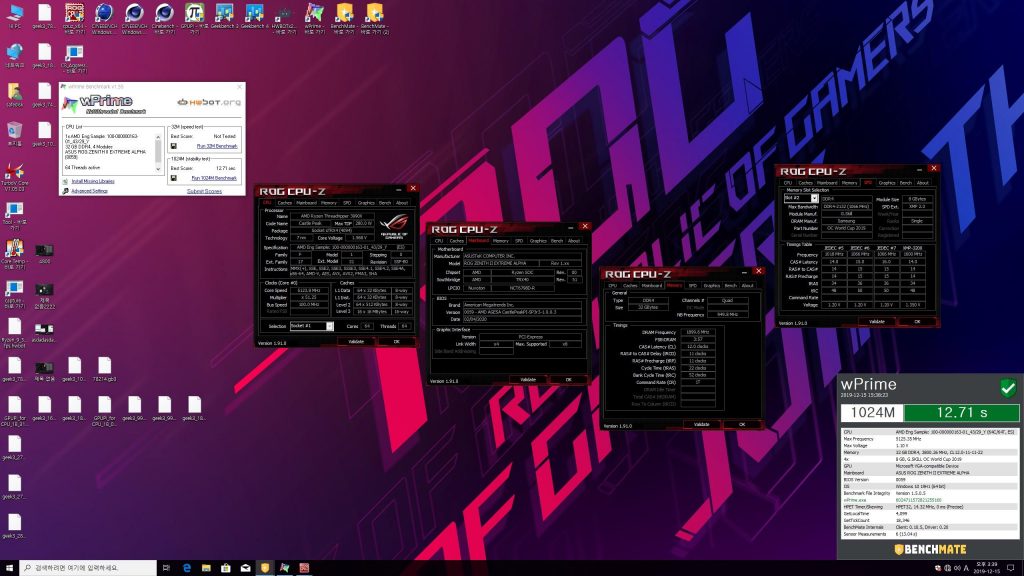 Safedisk also broke the world record of wPrime 1024M, with a horrible 12.71 seconds.