Ever since the outbreak of Pandemic COVID-19, tech companies have been finding it hard to showcase their new products and technologies. This is further limited as Computex has been postponed. Thermaltake after a hectic effort has come out with a solution. Digital Expo or what one can say Visrtual Trade fair!
At the beginning of June, the manufacturer will organize the 2020 Thermaltake Expo June, where it will present the latest equipment to fans including – cooling solutions, RAM and different accessories. This is the only way to show off new products and at the same time ensuring the safety of fans.
The manufacturer has also prepared the ARTT application, thanks to which you will be able to learn about new products. However, Thermaltake has decided to organize something more interesting and used augmented reality.
Where to follow the broadcast of 2020 Thermaltake Expo June?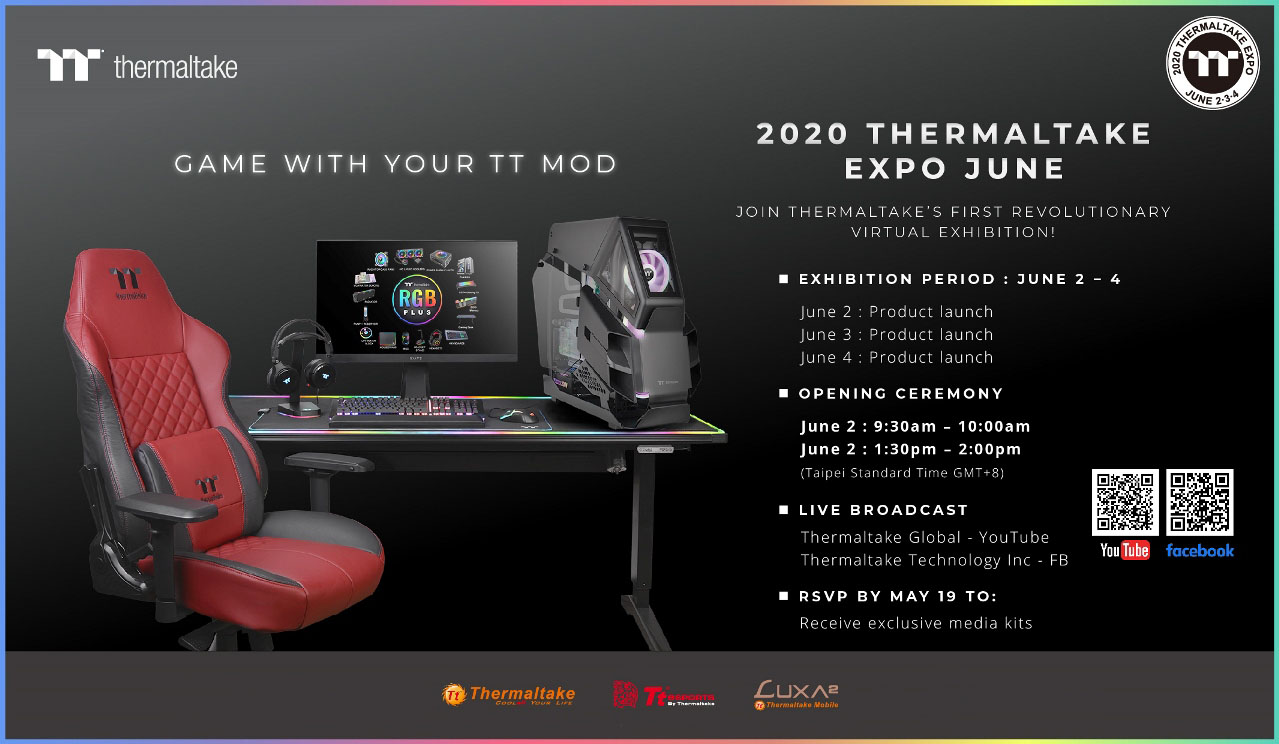 The fair will take place from June 2-4, 2020. The opening ceremony is scheduled for June 2. The manufacturer will organize product presentations, virtual tours of positions and competitions with prizes.
Those interested will be able to follow the broadcast from the fair  on the Thermaltake Facebook profile and on the Thermaltake YouTube channel.