As earlier announced by CD Projekt RED via Twitter, its next action RPG, Cyberpunk 2077 has been delayed to September 17 this year on all platforms. The previous date was for April 15.
Obviously the Polish game development studio need more time to polish the game thoroughly and they want to give us an experience that is as unforgettable as The Witcher 3. However, the news about the game seems not yet to stop, since the studio spoke in a talk with investors about various issues related to Cyberpunk 2077, and some of those issues are multiplayer and monetization of it.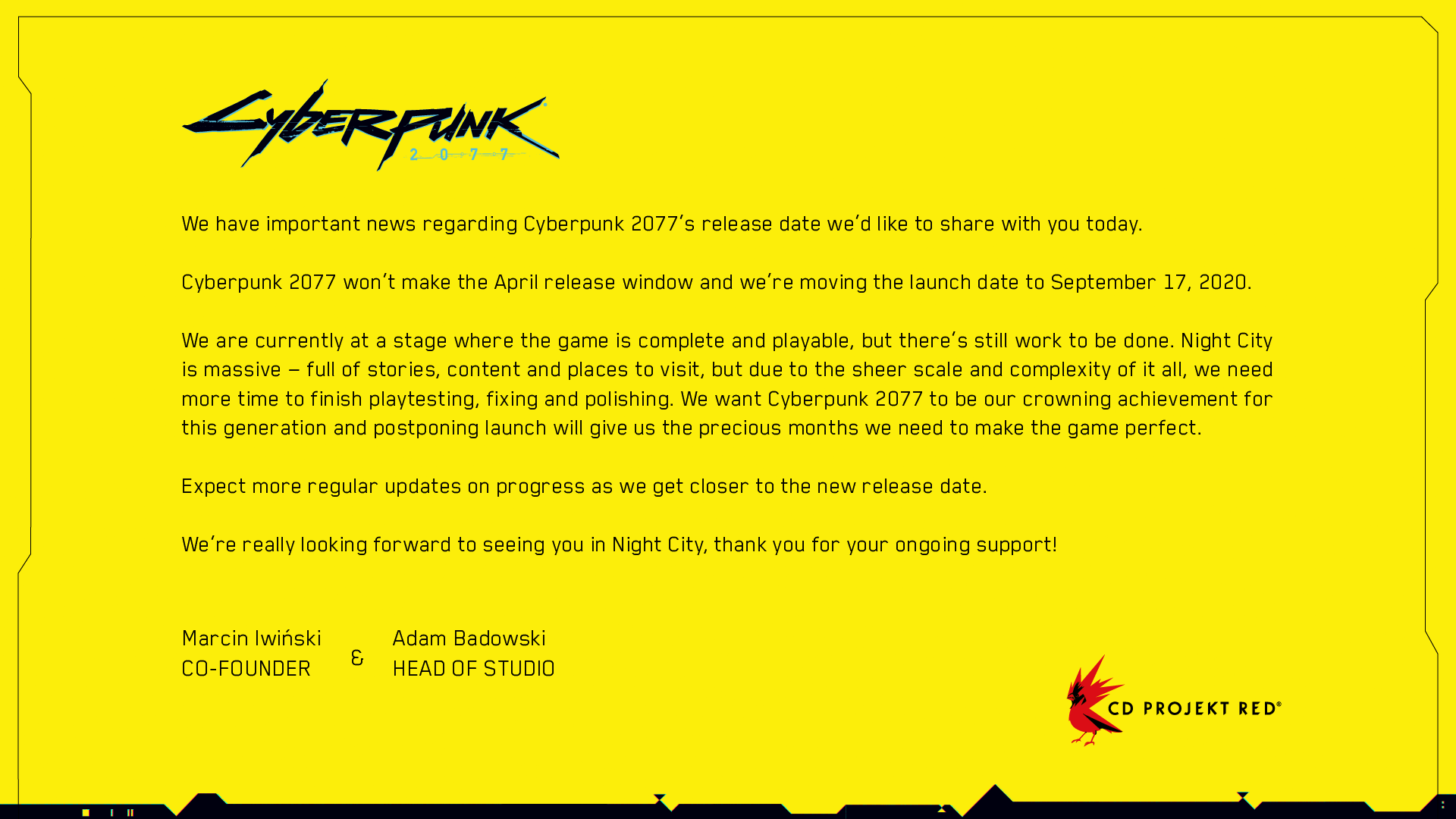 You Might Like: The map of Cyberpunk 2077 is "a little smaller" than The Witcher 3, but much denser
According to CD Projekt RED, the multiplayer mode of Cyberpunk 2077 will not arrive until after 2021, something confirmed by one of the executives of the study. In the same way, the developer also confirmed to her investors that the second title that is being developed in parallel is the multiplayer mode of the Cyberpunk 2077, which will not arrive in a couple of years.
In the call, Nowakowski said:
"Given the expected release of Cyberpunk 2077 in September, and frankly speaking of the series of events we expect to occur after that date, 2021 appears unlikely as a release date for the Cyberpunk multiplayer."
Cyberpunk 2077, a story of action and adventure in an open world of the creators of The Witcher 3: Wild Hunt will arrive on September 17, 2020 on PC, PlayStation 4 and Xbox One.