Like every year, the Game Developers Conference (GDC), the annual convention of videogame industry professionals will be held in a few weeks. However, there are still almost two months left for this season conference, but the organizers have wanted to take the pulse of their attendees, and that is why they have conducted and published an interesting survey that tries to predict the interest of developers in the face of new platforms and the results are quite surprising because the PlayStation 5 has been the most voted console by developers.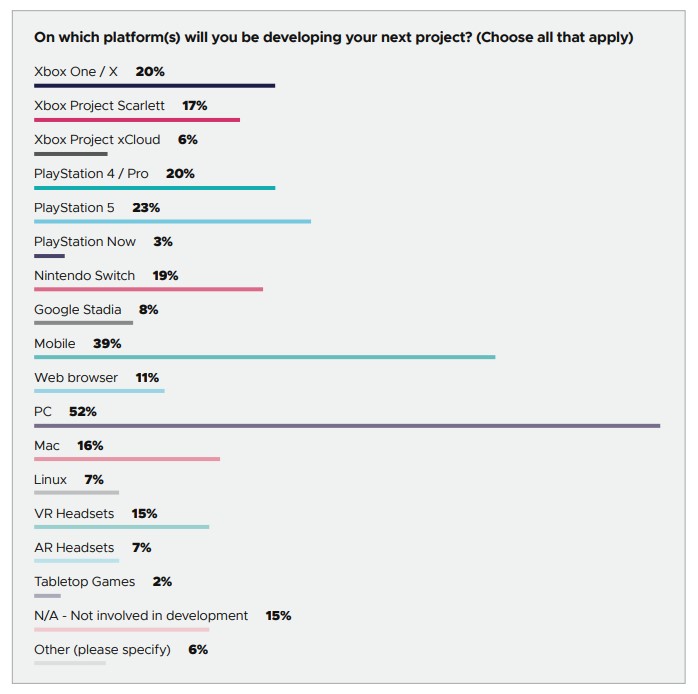 The survey shows that the PlayStation 5 is the platform preferred by video game developers with 38 percent. In this way, the Sony console surpasses the Xbox Series X and the Nintendo Switch with 25 and 37 percent votes, respectively. However, as expected, all these platforms are widely surpassed by the PC, the developer's favorite platform with 50 percent votes.
Another interesting data is in VR devices, which have obtained 27 percent of respondents. In addition, the study has tried to measure other factors, such as the preference to develop exclusives for a console: only 5 percent of developers think about launching their games only for PlayStation 5 or Xbox Series X. Another 39 percent say that they haven't decided yet.