As we know that Ubisoft is working on next installment of the popular open world, role playing game The Division 2, and we are yet to receive more details during Ubisoft's E3 conference which is scheduled for June 11th, 1 PM Pacific Time.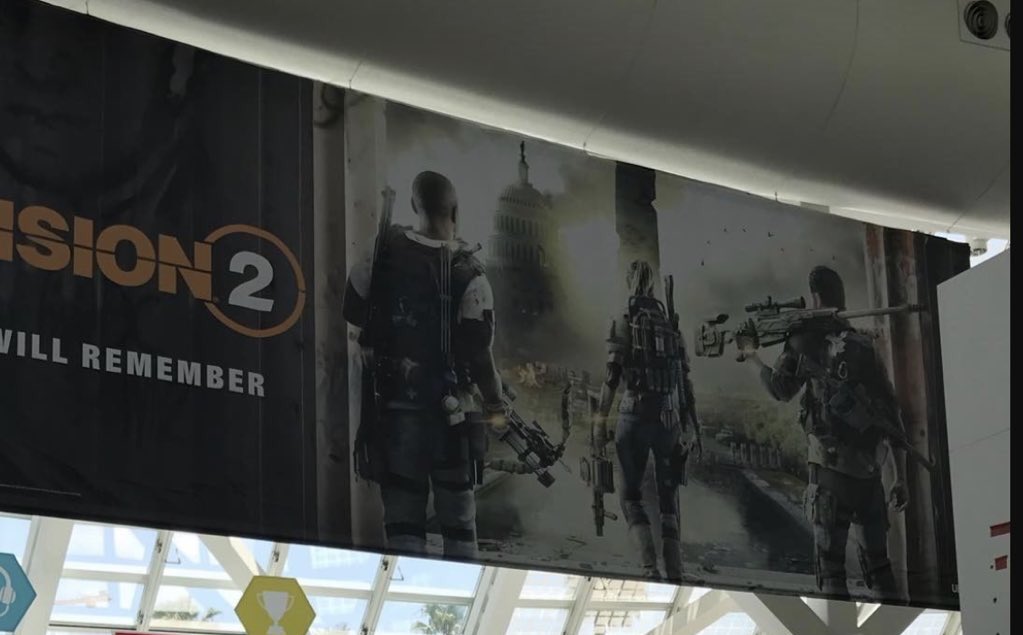 However, we have some information regarding the game's location ahead of its official announcement by the Ubisoft, thanks to the game's poster which revealed some new piece of useful information regarding The Division 2. From the poster displayed in Orpheum Theater in Los Angeles, it appears that the game is set in Washington DC as we can see the Capitol building under siege.
Moreover, we can see some new weapons included in the game such as Crossbow and Grenade launcher, which may be a part of the game's special weapon pack or addition to the weapons as compared to the first installment of the game. As of yet, it remains unclear and concluding on the basis of one poster might not be a good idea because just in few hours, we will get to know more about the game along with its gameplay trailer.
See also: Tom Clancy's The Division 2 announced
The game being set in Washington DC is also a good news for The Division fans as the previous game took place in New York City, while this time, we have a whole new location with some variety in weapons as well.
The Division 2 is set for release some time in April next year. Stay tuned for more updates!