Gamers are always looking to take their experience to the next level. The right gaming gear can amplify your experience and help you level up. But as you up your game, you also want to think about security, as well as the risk exposure of playing online and installing software.  
Gaming Mouse Pad
You probably thought we would start by calling for a gaming mouse, but instead, we are going to highlight a gaming mouse pad. So many gamers spend a lot of money on a gaming mouse, but forget about getting a gaming mouse pad. The mouse pad is as important as it can help you with gaming sensors, giving you maximum control, while complementing the full capabilities of your mouse.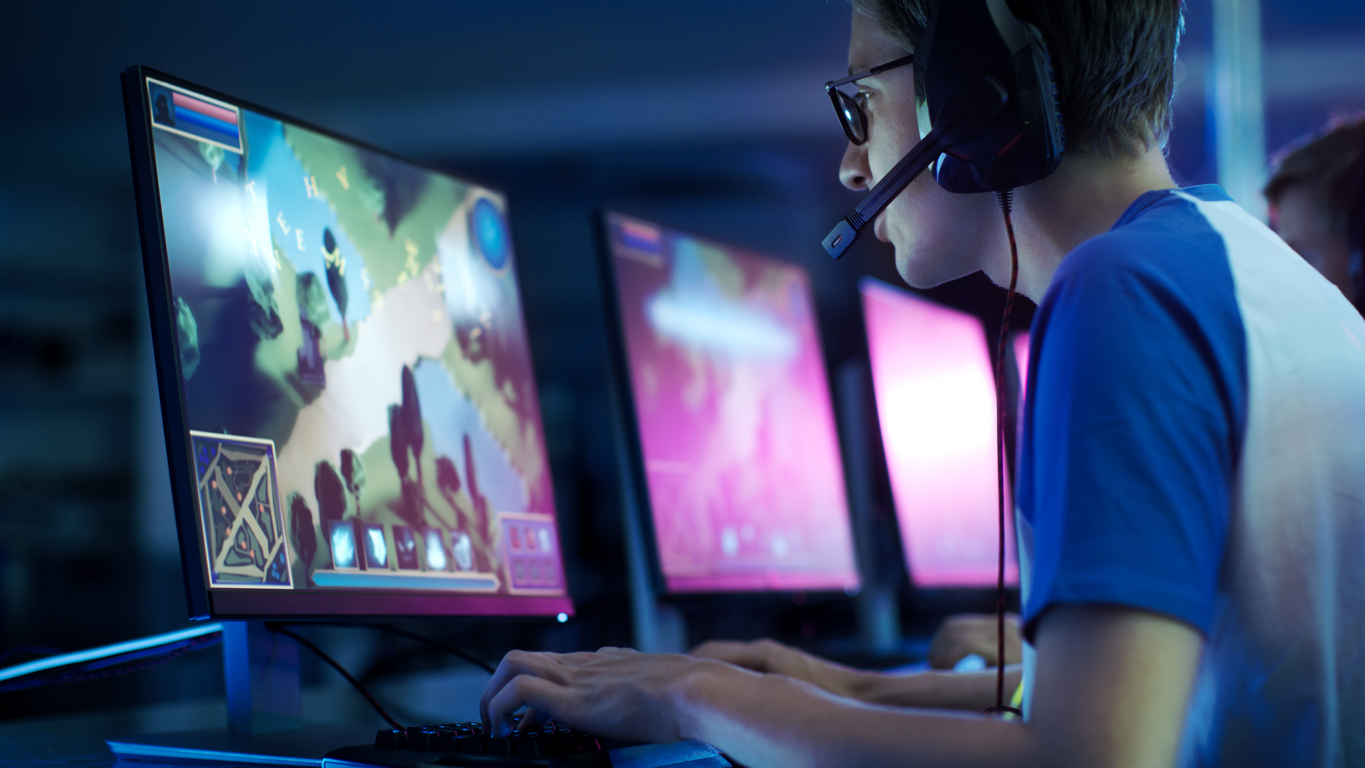 Gaming Mouse
The second half of the puzzle is the gaming mouse. The gaming mouse is pivotal for you to have accuracy and control when you are playing games from all different genres. Take your time and research some of the top manufacturers out there so you can be sure the mouse you choose is both comfortable and performs up to your expectations.
Headsets
Any gaming enthusiast knows that a gaming headset is important. It helps you pay attention to the immersive gaming experience as much as the graphics on the screen in front of you. The headset should have a combination of audio and a microphone, allowing you to hear the game, while also letting you speak back in a clear way to communicate with teammates and opponents. 
Thumb Grips
Have you ever had the controller slip out of your hand at the worst possible time? Those analog sticks can get slick the more that you play. Do not let your thumb slip; avoid the slippage with the help of thumb grips. The thumb grip can give you extra comfort and a surface that also provides you the ability to have an improved handle on your gamepad. 
Gaming Chair With Sound and Vibration
The best gaming chairs have a combination of both vibration and audio features. A gaming chair should be a priority for you as you set up your gaming experience to provide comfort and total immersion. A leather chair with built-in speakers for audio and vibration will let you feel the game for a multi-sensory gaming experience.
Protect Yourself
The final piece of this puzzle has to do with security. You need to be sure that you are doing your part to keep yourself and your computer, as well as network, protected. Using security software is a great starting point, but you can further reduce your risk level by investing in identity theft protection. For instance, LifeLock offers comprehensive coverage and expert assistance to help you immediately remedy any ID theft issues if they arise. Save on this service with LifeLock coupons to stay ahead of cybercriminals and keep your system safe while gaming online.
The ultimate gaming rig is a combination of great tech and also security protection so you can play stress-free. Take your time and invest in tech that will improve your experience, up your game, and create an immersive setting.