During the Valve conference at the INDIGO 2017 event held in the Netherlands on 30 June, Valve's Alden Kroll shared some data on the growth of the leading digital distribution platform, Steam.
According to Kroll, Steam daily registers 33 million users and 67 million unique users monthly. The record of 14 million concurrent users has not yet been exceeded, but it will not stay for too long.
In addition, Alden says that since January 2016, 26 million new users have been added, which means that the number of Steam users has increased by 1.5 million per month.
Steam registers 33 million users daily and 67 million unique users per month – UI changes soon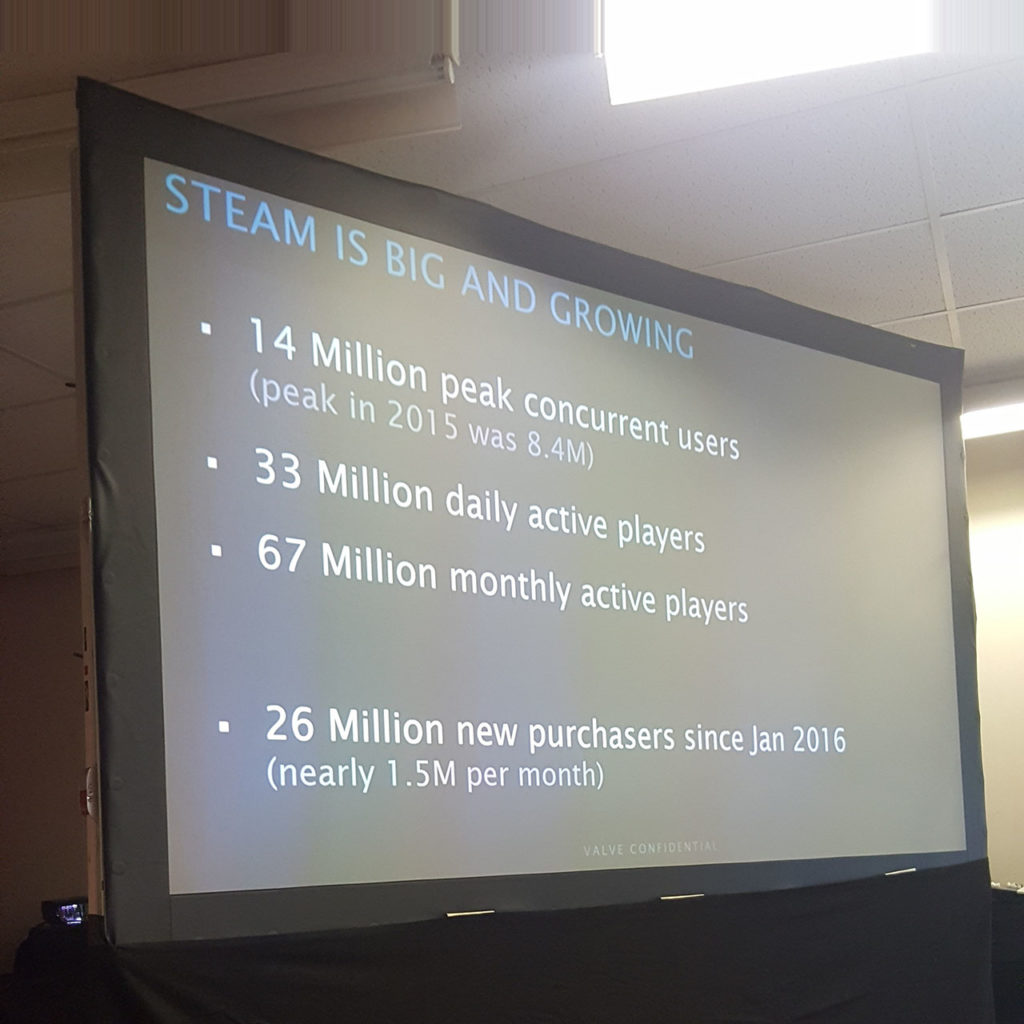 You can see the rest of the slides below, these are some interesting points:
Localization of languages, especially in Asia will increase sales.
Options will be implemented so that developers can verify the Curators.
Soon there will be a big update for the user interface, which could be the one that had leaked some time ago.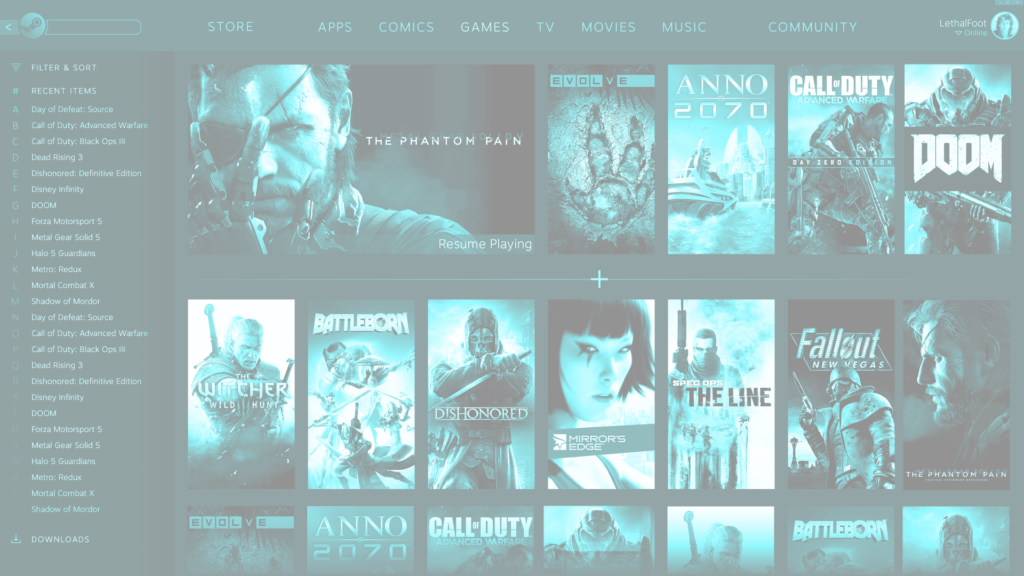 You can see the latest Steam Beta client through SteamDB, the image was found in a folder that confirm the implementation of what appears to be a new GUI or interface for Steam, with new sections for applications, comics, TV, movies and music.
Steam is already selling softwares like programs, movies and soundtracks like DLC, but so far these categories have been seen as game strings. What's new about this is that, apart from the classic library, new categories such as comics and TV will be introduced. The inclusion of Halo 5: Guardian in the list of games to the left, speaks of all the place that there is in the image. It should be clarified that this could be the vision of some artist hired by Valve to design a new interface, not the final version itself.