There is no doubt that since its debut back in September 2003, Steam has become the most popular service for PC digital distribution. Whether for its numerous features that outstrip the "competition", as well as weekly sales and the numerous offers that many users take advantage throughout each year, the Valve platform facilitated the way we always be able to buy games easily and to connect with our friends / or colleagues to enjoy any kind of experience.
Steam sets new record with 13.3 million concurrent users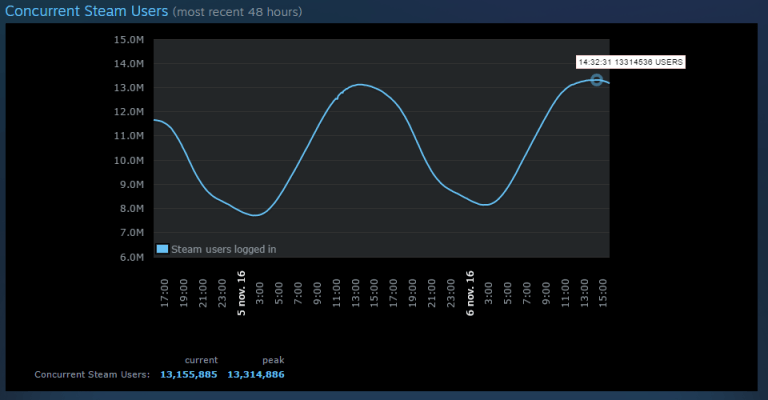 While the anger of Overwatch during the month of May reduced a few million the number of concurrent users on Steam, but now between yesterday and today, Sunday on, November 6, the digital service created by Gabe Newell managed to set a new record by reaching 13.3 million concurrent users, which makes the platform more concurrent users of all time.
The most interesting thing is that on Friday, November 5 had reached 13.1 million users connected simultaneously, but only about one day, again broke its record reaching 13.3 million simultaneous users.
All these statistics can be viewed on the website of Steam Stats, along with the average hardware users with the most played games and the average download speed by country.