There is no doubt that since its debut back in September 2003, Steam has become the most popular digital distribution service for PC. Whether for its numerous features that outstrip the "competition", as well as its weekly rebates and the numerous offers that many users take advantage of throughout each year, the Valve platform always facilitated the way to be able to buy games of simple form and to be able to connect us with our friends and / or companions to enjoy any type of experience.
Steam Breaks Its Concurrent Users Record Again!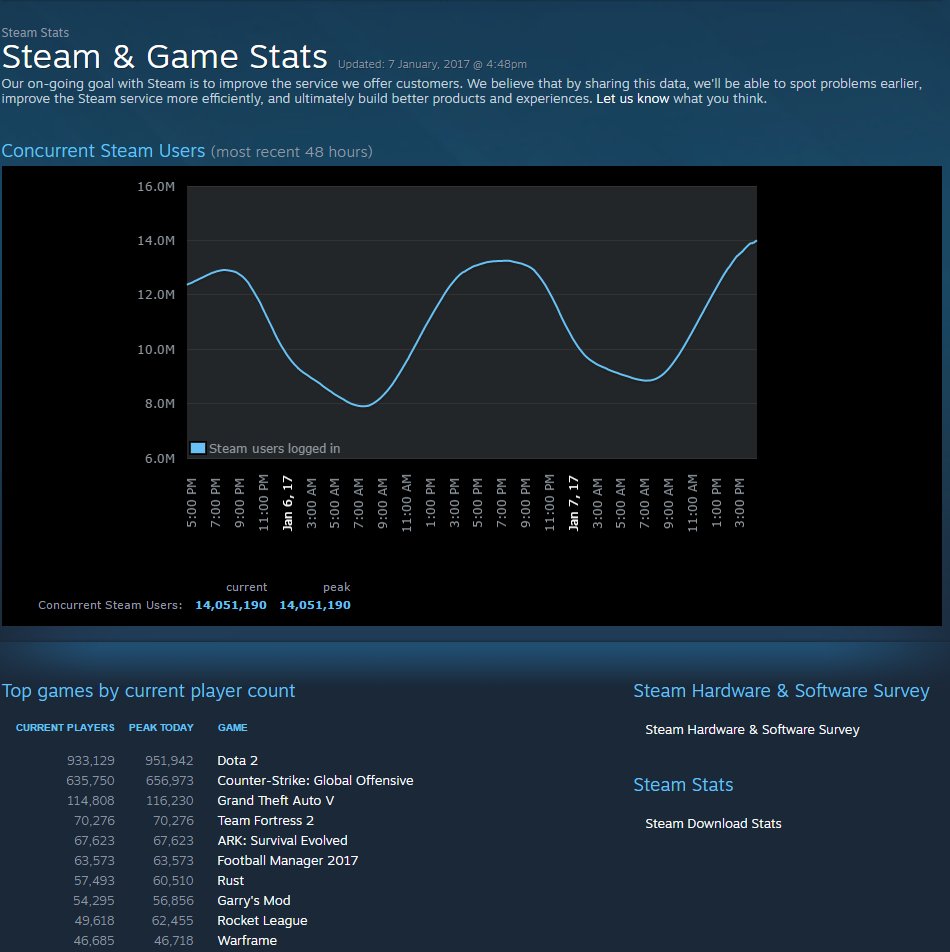 Steam has just hit a new record of (over) 14 million concurrent users. https://t.co/D6WDHbz0B4

— Steam Database (@SteamDB) January 7, 2017
By twitter and SteamDB Page, we learned that Steam reached the 14 million concurrent users at this moment. Although it already was, but this makes Steam the biggest platform of all, surpassing Origin, Xbox Live, PlayStation Network and others. Steam recently surpassed user records in November, 2016 with 13.3 million users and in January, 2016 with a figure of 12 million.
All these statistics can be viewed on the website of Steam Stats, along with the average hardware users with the most played games and the average download speed by country.