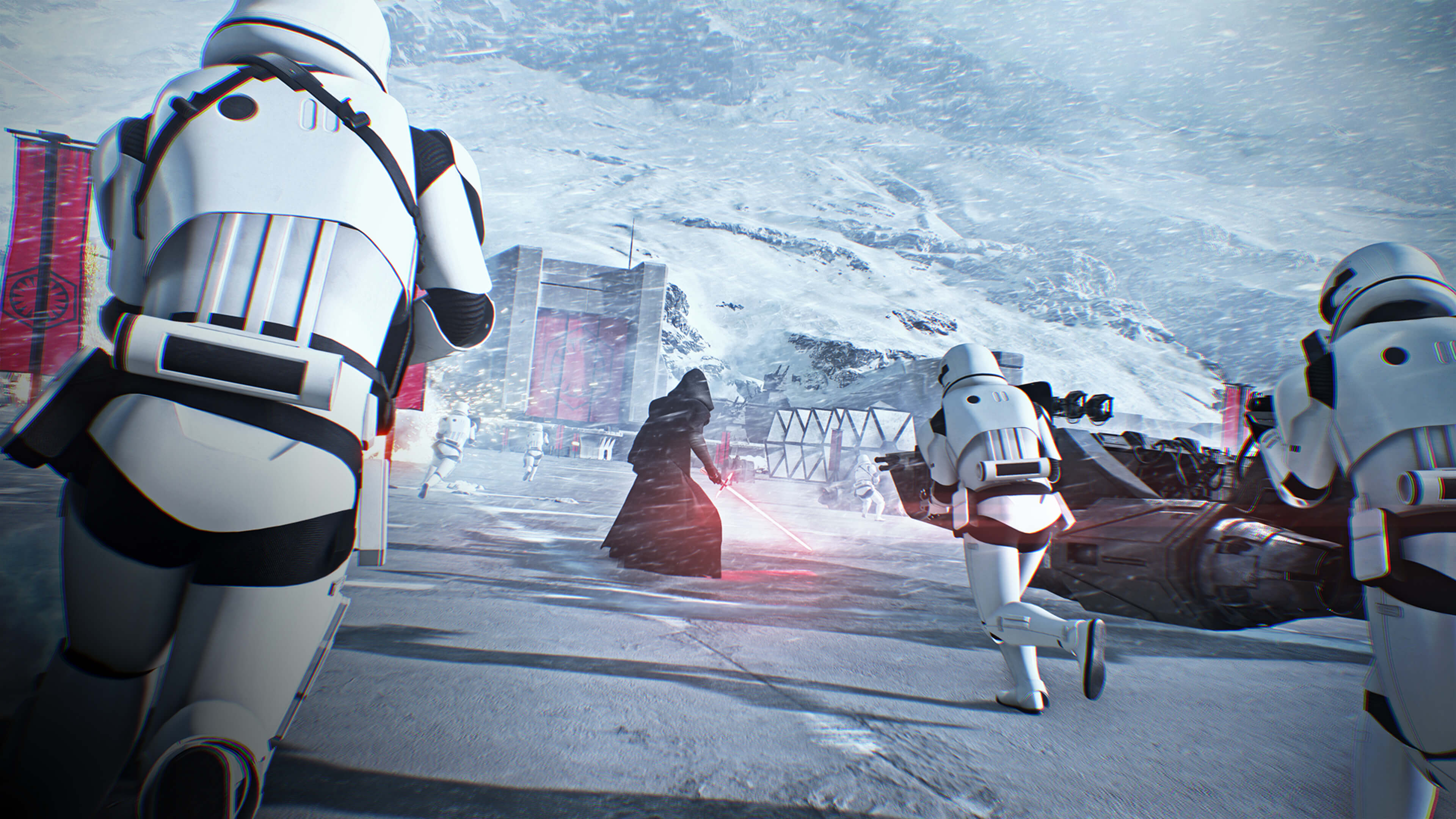 As we know, EA DICE will be hosting closed and open beta for the upcoming shooter Star Wars Battlefront 2 next month, we were expected some info related to the game modes, file size and more.
DICE didn't revealed much of the information yet, however, a reddit leaker "Some_Info" took the forum and revealed the details. He is known for leaking certain details ahead of the official announcements in the past, i.e, pictures of the menu before the closed alpha.
Later, he also leaked the weather conditions which will be included in the game while recently, his new post reveal some details related to the maps, game modes that will be featured in the upcoming beta and of course, the file size of the beta.
As per him, the Star Wars Battlefront 2 beta will be having three maps; Galactic Assault on Theed (40 players), Space Battles on Fondor (24 players), Strike on Takodana. Furthermore, it will also have offline Skirmish mode but renamed with something called as Arcade. And not to forget the Solo, Split-Screen and Co-Op game modes for more than 1 players.
According to him, the beta will be available for PC, PS4 and Xbox One, will have same heroes from the EA Play, sized around 14 to 16 GB, will contain around 5 to 9 emotes for the soldiers while the players will be able to earn and collect credits. It must be noted that the credits will be temporary, means that it will be lost once the beta ends.
See also: Star Wars Battlefront 2 – PC Gameplay Video At 1440p / 4K With Ultra
At the end, he said that there will be some improvements in terms of graphics of the game as compared to the E3. All of this was mentioned in his reddit post with 'spoiler' warning and lets wait and see if beta goes according to his leaks.
Star Wars Battlefront 2 will be released on November 17th for PC and consoles and is developed by DICE, Criterion and Motive. The beta kicks off from October 4th for those who pre-ordered the title while from October 6th for everyone across all the platforms. Stay tuned for more updates!