During the launch event of the NVIDIA GeForce GTX 1080Ti, a particular situation revived an old hope of the PC community. At the GDC 2017 event, Hajime Tabata, head of Square Enix's business division showcased technical demo of NVIDIA GameWorks on Final Fantasy XV powered via GeForce GTX 1080 Ti.
Final Fantasy XV Technical Demo Running With NVIDIA Geforce GTX 1080 Ti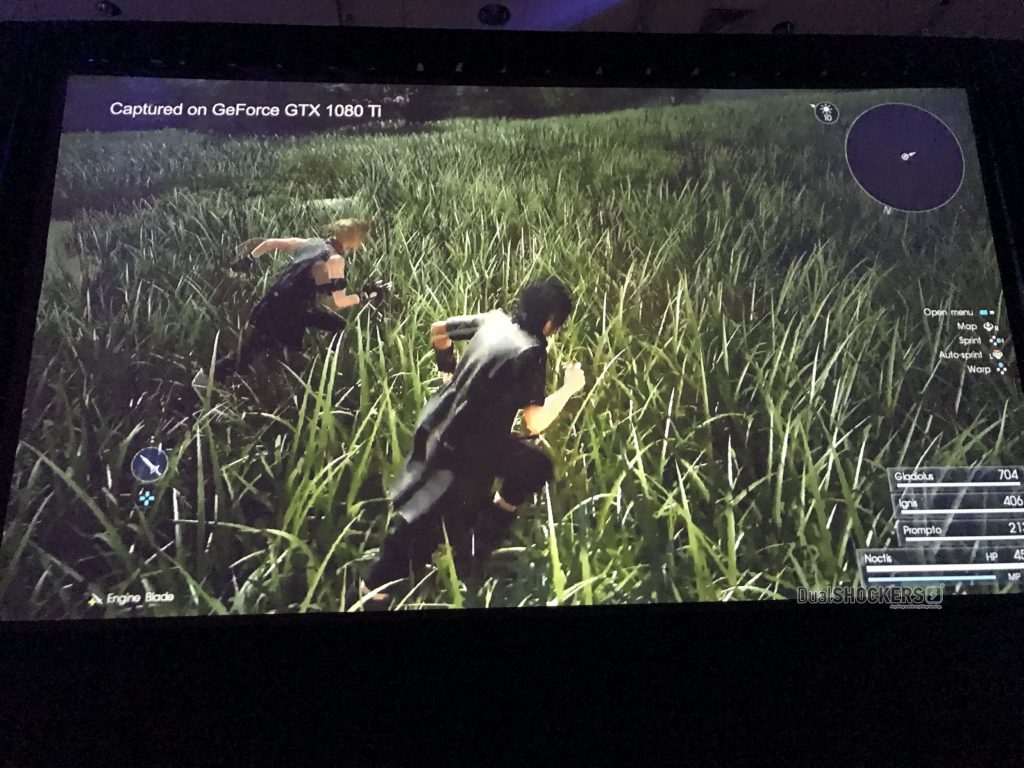 "Starting in December last year our FFXV team started conducting a series of tech tests with Nvidia's Gameworks team," said Tabate. "[This video] shows the current status of our game engine, Luminous Studio Pro, which is made possible by this collaboration with Gameworks."
You Might Like: Final Fantasy XV Director Wants The Game Development on PC, Interested in Features like Mods
The demo video, presented at GDC had the familiar FFXV characters running through beautiful landscapes, using Nvidia's TurfEffects technology, which allows you to process 100 million sheets of grass that interact with the wonderful group of characters when they cross them.
"The latest technology that Nvidia offers enables us as game developers to create the possibility which is not simply about an evolution in visual appearance," explained Tabate, "but also to create new user experiences and greater emotional depth for players. We are going to continue working on some various tech tests so please keep your eyes open for more information coming out from the partnership between Luminous Studio Pro and Nvidia's Gameworks."
On Feb. 6, information had circulated that Square-Enix's Business Division 2 was working on this kind of technical evidence to bring the Final Fantasy XV graphics engine to the highest quality point possible, and that they were doing so using an SLI version of GeForce GTX 1080, but they still denied confirmation of the PC version.
When someone asked to Tabata that, Final Fantasy XV finally coming the PC?, he simply responded with a smile and said "No comment".
It was the game director himself, who had opened the hopes last January:
"I would like to launch the game on the PC as a technical demonstration," he said in an interview with Gematsu. "I want to show Final Fantasy XV to PC users running on high-end machines, and personally I would also like to see it."