According to the Justia site responsible for collection of all the trademarks, a new activity has been registered with the name of "Splinter Cell" and this entry would be pointing to the possible development of a new entrance in the extensive series. The record – as it could not be otherwise – belongs to Ubisoft Entertainment and was updated on May 18.
A new 
Splinter Cell could be in development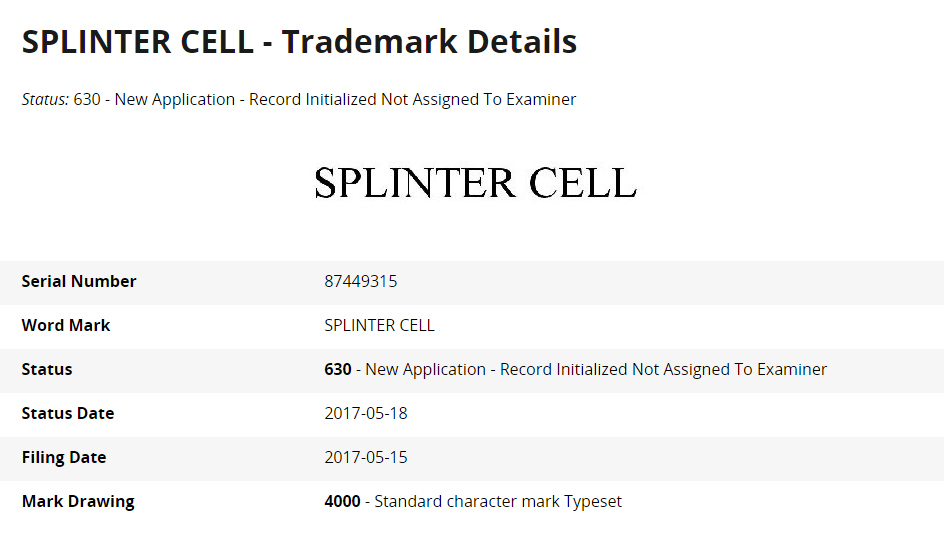 The category in which it has been applied corresponds to "video games or eSports", as expected, but perhaps the remarkable thing is that Ubisoft has not renewed an old registered trademark, but created a new tab, so it can be deduced that this possible product will be directly called Splinter Cell.
Perhaps we are facing a possible teaser, or a closure with cymbals in the E3 2017 conference. The last Splinter Cell was Blacklist, released in 2013, received with lukewarm reviews, so surely Ubisoft put it to rest until now. Also, it is possible to emphasize that the company comes with a sequential sequence of announcements of games pertaining to the Tom Clancy's universe (The Division, Rainbow Six, Ghost Recon).