Creative announced the launch of its Sound Blaster PLAY! 3, a USB DAC and amplifier that promises to greatly improve the sound quality of the equipment using only a USB port. Thinking initially for portable devices, this external sound card is compatible with any PC and Mac, hiding inside a powerful amplifier compatible with a wide range of headphones, from simple budget headsets to the most advanced for the gaming segment.
Sound Blaster PLAY! 3: For Advanced Listening Experience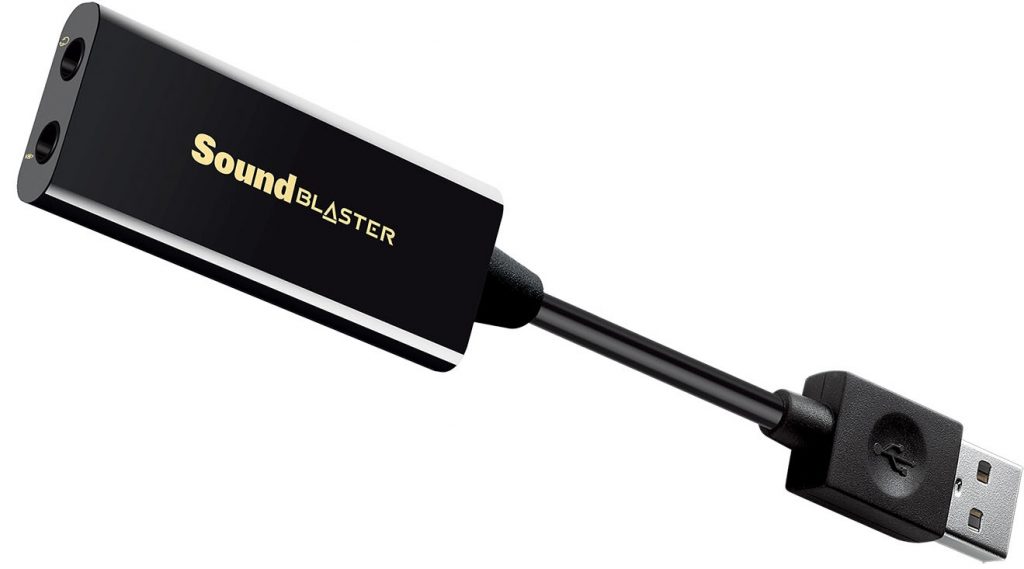 In audio recording or voice communications, it also gives you full advantage of a cleaner quality of 24 bits at 48 kHz to enable from a podcast to a clear conversation in gaming. With a size of 138 x 22 x 9.4 mm thickness, the Sound Blaster PLAY! 3 offers a signal-to-noise ratio (SNR) of 93 dB, offers two connections for 4-pin microphone and 3.5-mm headphones. It offers up to 24-bit @ 96 kHz audio fidelity and accompanied by SBX Pro Studio, CrystalVoice and Scout Mode audio technologies to suit all tastes, connects via a simple USB 2.0 / 3.0 port and weighs 13 grams only. Sound Blaster PLAY! 3 is now on sale for $24.99.
Sound Blaster PLAY! 3 Specifications and Features:
Signal-to-Noise Ratio (SNR): ~93dB
Connectivity Options (Main): Mic In: 1 x 3.5mm jack 4-pole and Headphone-out with Mic:1 x 3.5mm jack
Max Channel Output: Stereo Audio
Technologies: SBX Pro Studio, CrystalVoice, Scout Mode Supported
Operating Systems: Mac OS X v10.9 and above, Windows® 10, Windows® 8.1, Windows® 8, Windows® 7 Audio
Fidelity: Up to 24-bit / 96kHz.