By mistake, Sony itself has listed the alleged price and release date of the PlayStation 5 on Amazon France. Although at the time of writing all the information has disappeared, but nothing disappears from the Internet, and this means that we know the price that the company set and when it would be available for purchase.
To be exact, the company listed the PlayStation 5, in its version with a Blu-ray, at a price of 499.99 euros with the PS5 listing does offer a "December 31st, 2021" release date. That's clearly a placeholder date, as the console will hit stores this holiday season, while in terms of price, it is within expectations.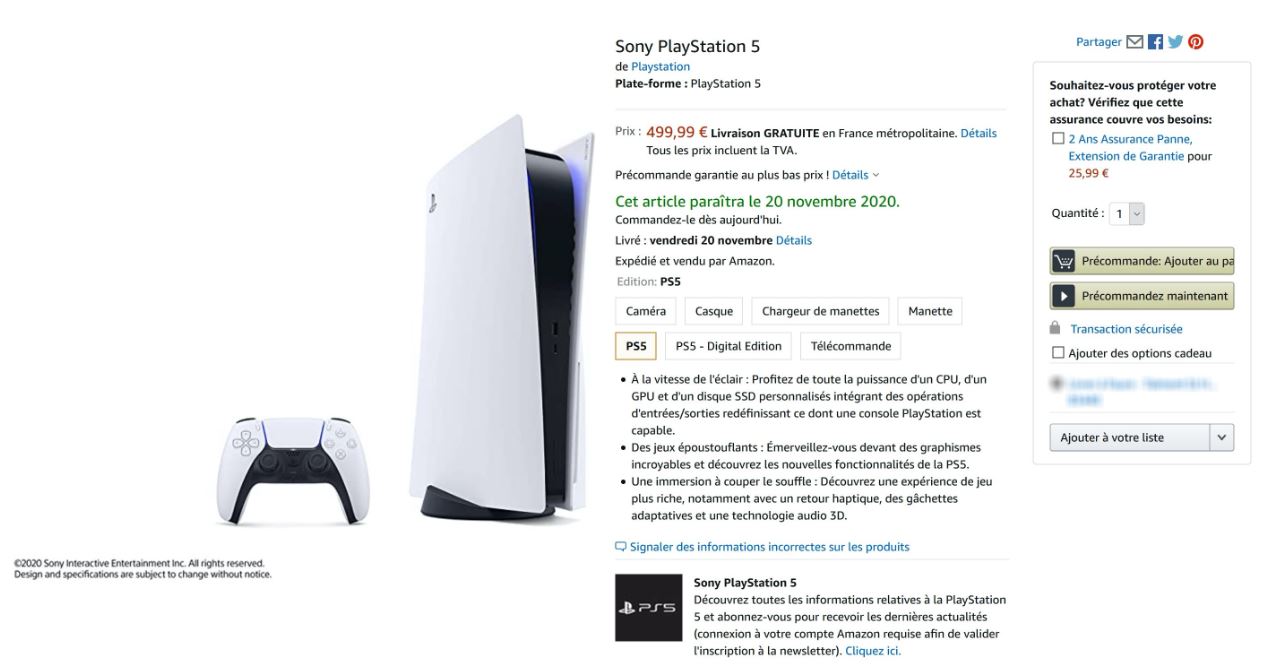 You Might Like: Zotac invites you to find the differences between PlayStation 5 and Zotac MEK1 Mini-PC
Although we can think that 499 euros for a console is an exorbitant price, but still very attactive price, even too good to be true, considring the enormous performance improvement it represents with an increase of 100 euros compared to the starting price of the PlayStation 4. Regarding a PC, almost half of this cost would be eaten by the PCIe 4.0 1TB capacity SSD only!
If this model was listed for 499 euros, it is logical to expect that the fully digital model costs less, of course, we do not know how the exact price but we are expecting price to be reduced by 50 euros.
Additionally, the technical sheet also revealed more information about the PlayStation 5, as it offers dimensions of 476 mm height x 382 depth x 126 mm width with a pack weight of 4.78 kg.