Recently, a curious photograph has begun to catch the attention of many users. On Reddit an image has appeared that shows a PlayStation 4 in gold color. It is a PS4 Slim with a capacity of 1 TB of storage, although it is unknown if the new model, PlayStation 4 Pro will be marketed in this design.
PlayStation 4 in Gold Color Coming Next Week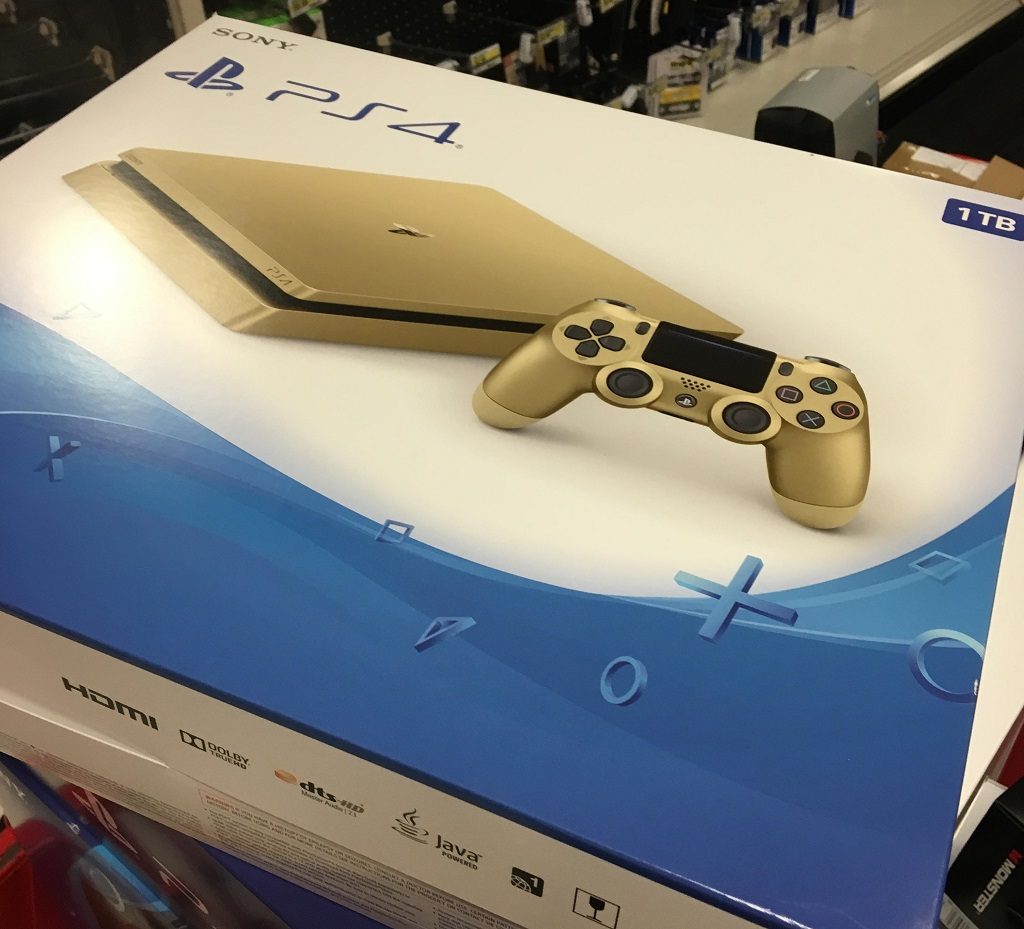 The picture appears to be legitimate, though it doesn't give away any pricing details.
"I work at target and it looks like the PS4 gold is coming June 9th," wrote Reddit user Sliye. "Shows up on our equipment."
This curious color more used in mobile phones than consoles, this new PlayStation 4 in gold color will go on sale on Friday, June 9, a few days before E3 and the annual presentation of Sony, to be held on June 12.
.The only thing certain so far is that we will have to wait a few days to receive more news about this colorful console. As for the E3 fair, we remember that Sony will give a conference on the night of 12 to 13 June, at 03.30 a.m.