At the start of this month, we had reveled Sony bought the Nixxes Software studio, curiously, this studio is an expert in porting console games to PC.
During the announcement of the acquisition, Sony did not name the purpose of the purchase although it was evident, but now closing the first month since its acquisition, the company already speaks openly that they are still in the early stages to bring their exclusive PlayStation games to PC, so this acquisition seeks to accelerate the launch of new titles on PC platform.
According to Sony's "Investor Relations" day meeting on 26th May, Uncharted 4 was appeared on presentation slide under the main heading "More PC releases planned", so it might be the next title to land on PC platform.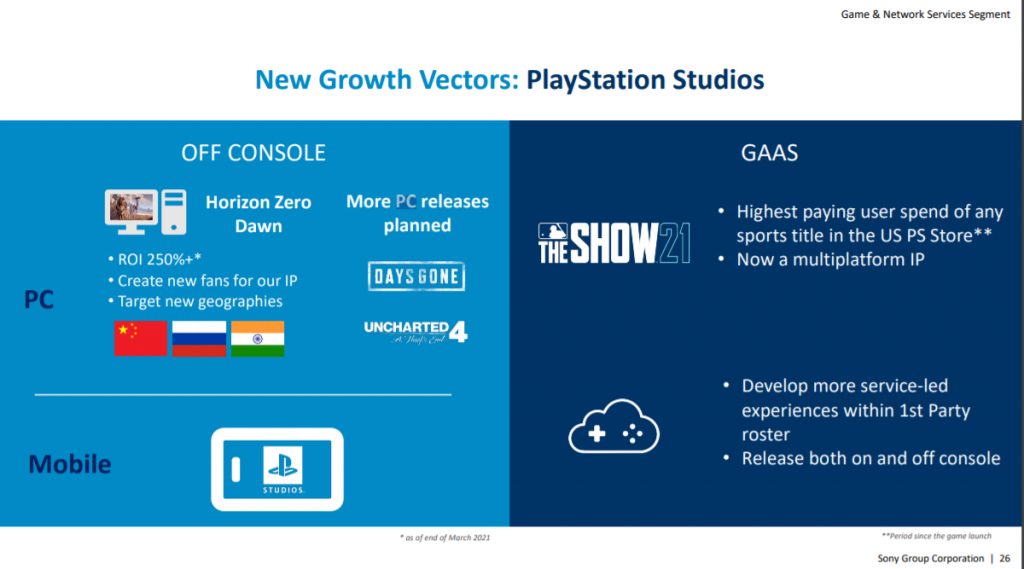 " We are still in the early stages of our efforts to bring our IP to PCs , but we are pleased and look forward to working with Nixxes to help," said Jim Ryan, CEO of Sony Interactive Entertainment.

" Horizon Zero Dawn has been very successful [on PC], " he said. "I think it shows that there is an appetite on the part of gamers outside of the PlayStation ecosystem to experience the incredible portfolio of games that PlayStation fans have enjoyed for years."

"But I want to emphasize that PlayStation will continue to be the best place to play our PlayStation Studios titles upon launch. But we value PC gamers, and we will continue to look for the right times to launch each game ." Bend Studio just released the PC version of Days Gone on May 18. That is, about two years after launch on PS4.