SK Hynix revealed the first specifications of its DDR5 RAM for next-Gen computers. These memory modules will offer more than double the bandwidth compared to the current DDR4 memory – quite serious words – since from DDR3 memory to DDR4 saw a jump in bandwidth of 33 percent, specifically 1600 MHz @ 2133 MHz.
"DDR5 memory will offer a higher density range based on a 16Gb and even 24Gb monolithic die to meet the needs of cloud service customers. By supporting higher density and performance scalability compared to its predecessor, the DDR5 memory has established a strong foothold to lead the era of big data and AI, thereby ensuring SK Hynix a competitive advantage in the premium server market, while providing distinguished memory solutions to the clients".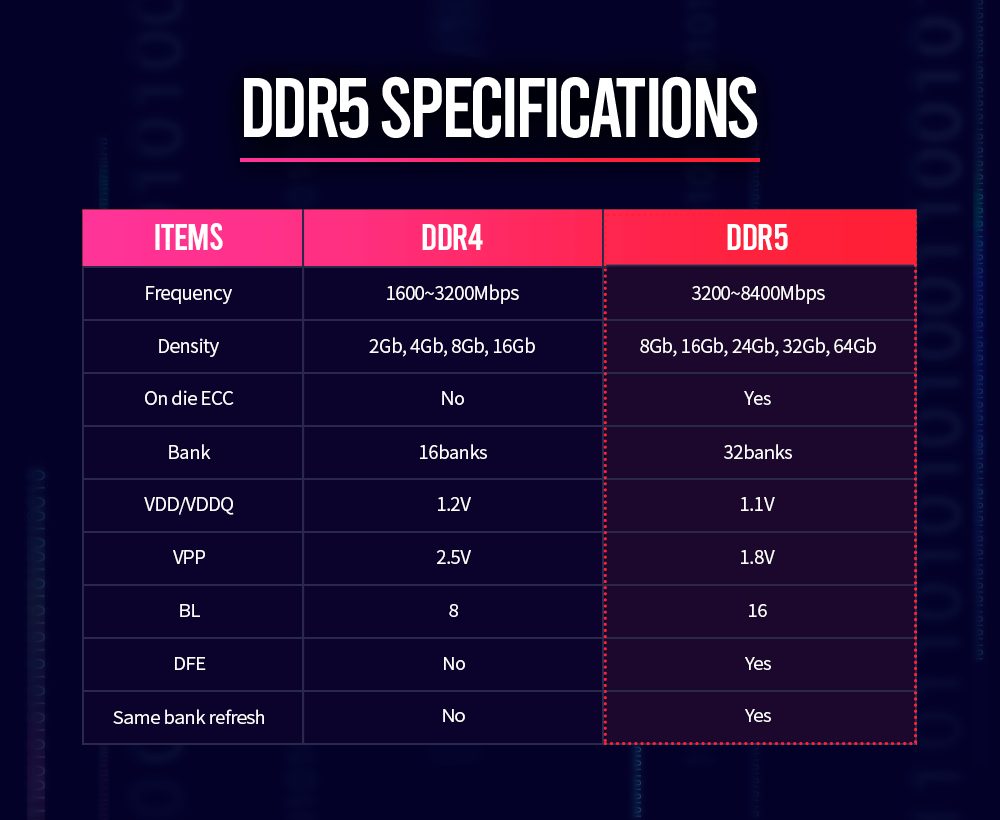 In essence, the first DDR5 RAM modules will arrive in capacities of 8GB, 16GB, 24GB, 32GB and 64GB with frequencies ranging from 3200 to 8400 MHz, while maintaing a voltage of 1.1v, resulting in an overall decrease of 20% of power consumption. In comparison, DDR4 memory modules reach 16GB of capacity with standard frequencies of 2133 to 3200 MHz with a consumption of 1.2v.
The mass production of SK-Hynix's DDR5 chips will start this year, however, timing is unknown. At present, it is unclear when exactly the first DDR5 platforms are set to hit the consumer market, but a good guess would be 2022. For servers and data centers the DDR5 quota is estimated at 22%.