Dreamcast released the collection for Shenmue 1 & 2 for PC earlier this month, the collection of titles that actually released nearly 2 decades ago was praised by many in number of fields except visuals.
The collection featured low textures as the developers decided not to enhance the visuals but thanks to the modding community, the players will now be able to play the game with improved textures and increased visual setting such as anti-aliasing in the overall game's world.
Modder 'Drogean' is working on a new HD Texture pack for Shenmue 1 & 2 collection and its first version has been released, which is now available for download. Drogean also shared some screenshots of the game's environment, comparing the original version with the new HD version which shows a lot of improvement.
Have a look into the screenshots right below;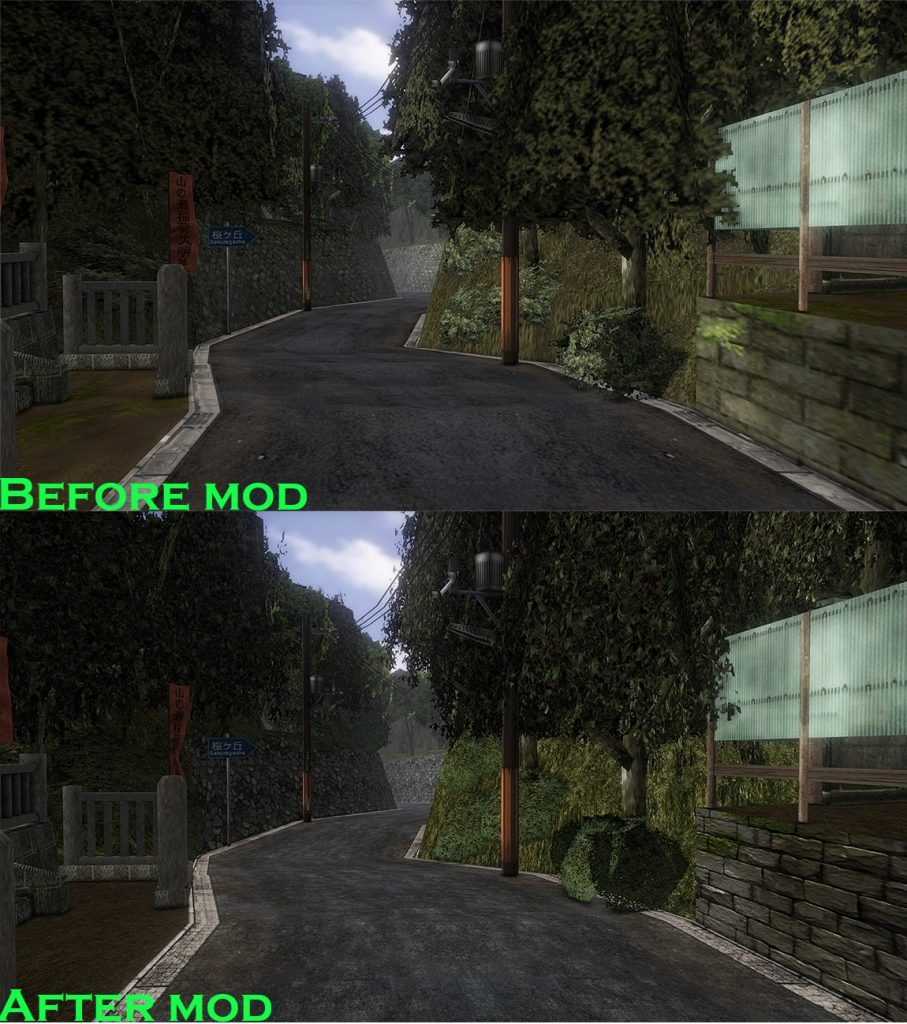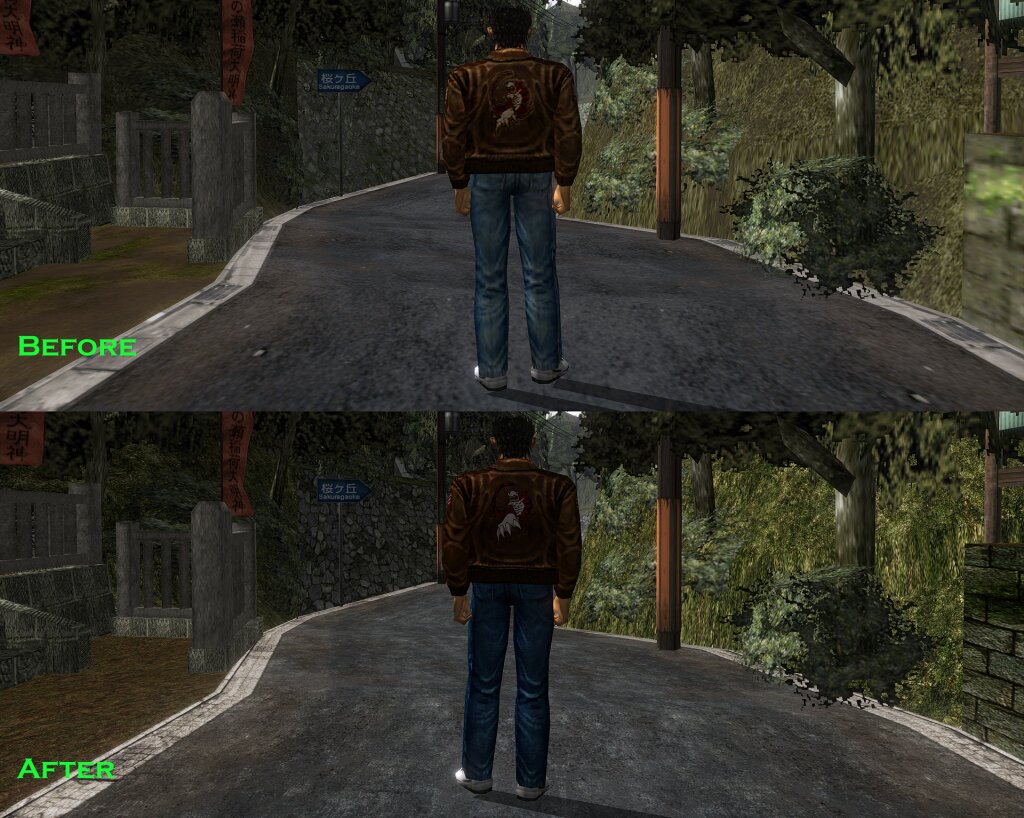 The new mod shows improvement in the game environment such as trees, roads, grass and the wall made of bricks. Moreover, this is the first version of the texture pack so we can expect new improvements in the textures in the coming weeks. Drogean is the same modder who worked on HD textures for Stardew Valley.
As of now, there's a HD jacket pack which can downloaded from here. While the environmental HD Texture pack will require the players to get Kaldien's Special K mod first and then download the new mod from here.
See also: Shenmue 3 Release Date Announced for PC and PlayStation 4, System Requirements Confirmed
The developers have been working on Shenmue 3 for quite a long time and its release date has been delayed a number of times. The new game is not confirmed for Xbox One yet. Stay tuned for more updates!