One of the world's leading electronics manufacturers, the Japanese Sharp Corporation presented a 70-inch Aquos 8K TV with a resolution of 7680 × 4320 pixels. A distinctive feature of this device is its cost – we remind you that two years ago for 85-inch Sharp LV-85001 8K the company asked for 12,0000 US dollars, but now Sharp Aquos 8K TV will be available to buyers at a much more democratic price of $9000. Sharp calls it "ultimate reality, with ultra-fine details even the naked eye cannot capture,"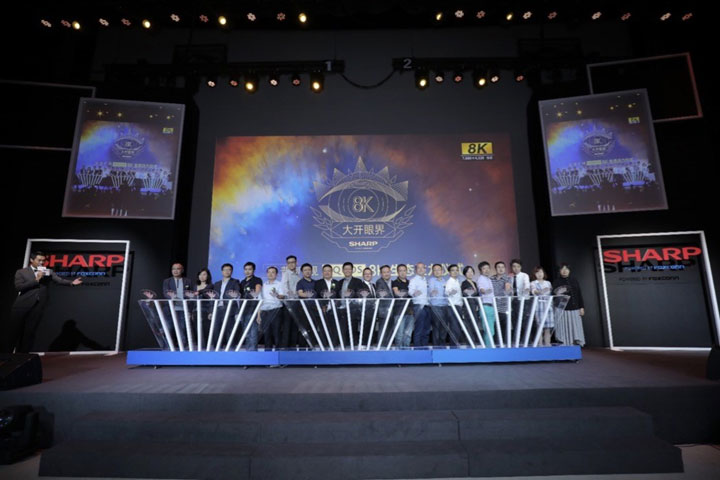 From the details it is known that the new TV will be compatible with the standards of Dolby Vision HDR and BDA-HDR. On the other hand, the issue of availability of content for such devices is acute. At the moment, there is only one TV company in the world, broadcasting video in the resolution of 8K – the Japanese NHK. Sharp understands this problem and claims that the company is ready to develop and bring more and more 8K-devices to the market (TVs, cameras, receivers).
It is planned that Sharp Aquos 8K TV will hit the stores this year in Japan and China, and the European release is scheduled for March 2018.