The talented group of Flying Wild Hog nerds, along with the DevolverDigital, announced Shadow Warrior 3, an impressive new chapter in the worldwide bestselling franchise. Shadow Warrior 3 marks the triumphant return of corporate shogun Lo Wang and takes the series of first-person shots to another level.
Shadow Warrior 3 takes Lo Wang and his former employer on an unlikely mission to retrieve an ancient dragon that they unintentionally released from their eternal prison. Armed with a punitive mix of blades and bullets, Lo Wang must traverse unknown parts of the world to locate the dark creature and avoid the apocalypse once again. All it will take is a dead god's mask, a dragon egg, a touch of magic, and enough firepower to destroy the dark Shadowlands.
Shadow Warrior 3 gameplay trailer will be revealed during Devolver Direct on July 11 at 12PM (Pacific Time), via Twitch.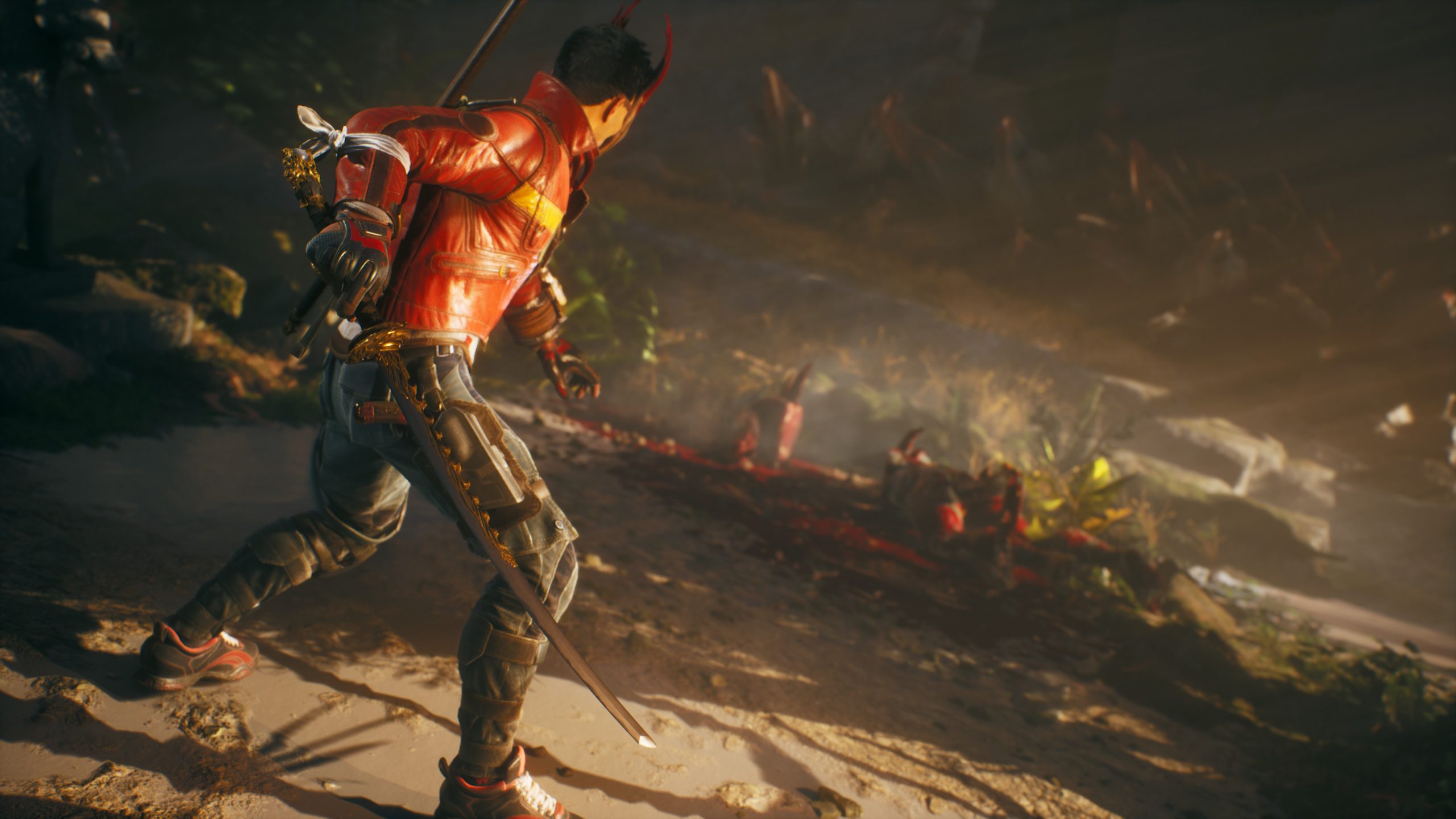 Shadow Warrior 3 Game Features:
Use Your Catana in Gunfights –

 Orchestrate a deadly symphony at every encounter by combining overwhelming firepower with devastatingly accurate catana strikes as you skirt and delve into demonic hordes.

Move Skillfully –

 Flow with nimble techniques like propelling yourself into the air, running on walls, performing double jumps, and attacking with the stunning new hook, to unfold your movement and combat options in each engagement.

Execute and Annihilate –

 Dare with spectacular final moves to seize fragments of your conquered enemies and unleash their powers on the horde, unleashing a flurry of unstoppable fury and powerful magic.