The Seismic P775DM3-G is a gaming laptop with high-end specifications, it includes a high definition screen with a high refresh rate supported by a hardware to match. The Seismic P775DM3-G mount a TN panel of 17.3 inches with a resolution WQHD of 2560 x 1440 pixels at 120 Hz with NVIDIA GeForce GTX 1080 coupled with 8GB of GDDR5X memory to enjoy high definition and high rate scenes without problems through NVIDIA G-Sync technology. In terms of processor, ram and drives you can choose between Intel Core i5-6500 / K or Core i7-6700 / K, DDR4 RAM (64Gb supported) and Storage of your liking.
Seismic P775DM3-G: 17.3″ 2K 120Hz Gaming Notebook with GeForce GTX 1080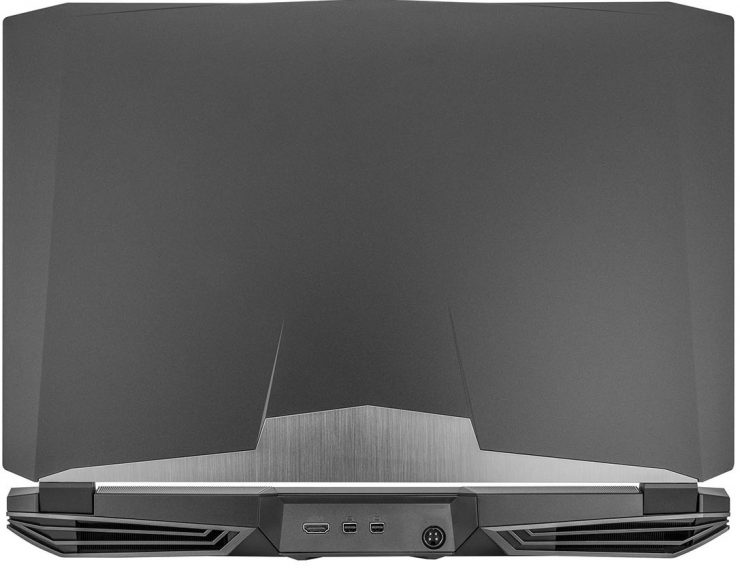 The Seismic P775DM3-G allows the installation of up to 64 GB of memory SO-DIMM DDR4 @ 3000 MHz, it has a sound system with two speakers backed by a Sound Blaster X-FI MB5 subwoofer next to a DAC HiFi signed by SABRE. You can install two SATA III SSD with two SSD M.2, a card reader, webcam Full HD, 802.11ac WiFi + Bluetooth 4.0, four USB 3.0 ports along with two USB 3.1 (Type-a + Type-C), three video outputs as an HDMI 2.0 and two mini DisplayPort 1.3, we have a backlit keyboard, and this gives us 40.9 mm thickness with a weight of 4.3 kilograms.
The Seismic P775DM3-G is priced at 2,507 euros as barebone, if we add Intel Core i5-6600 @ 3.80 GHz, 16 GB of RAM DDR4 @ 2133 MHz (2x8GB) memory, and SSD Samsung 500GB 850 EVO SSD then it will cost 3,013 euros.