It seems the rumors were – once again – true after all. Today we have pictures of a 75 cm long 12-pin PCIe Connector, created by Seasonic, which can be retrofitted by dual 8-pin power cable.
According to previous rumors, only the Founders Edition models of the RTX 3000 Series will include the new 12-pin power connector, although of course NVIDIA is expected to include its own adapter along with the cards – since no one has such connector in native form.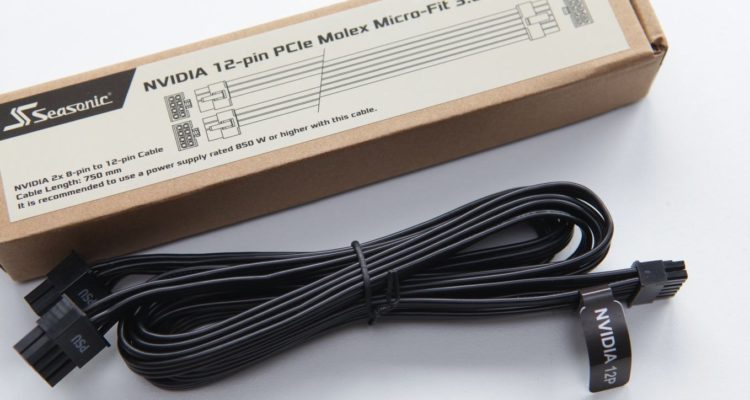 You Might Like: Nvidia GeForce RTX 3090 would cost $ 1,399; RTX 3080 799 $; RTX 3070 $ 599 and RTX 3060 $ 399
Depending on the packaging, the cable from Seasonic is called "12-pin NVIDIA PCIe Molex Micro-Fit 3.0 Connector". Although the product appears to be finished, Seasonic claims that it is currently only used for testing. However, even though Seasonic claims that the connector is in the testing phase, HardwareLuxx has already received the connector for its power supplies, so we are seeing a final product that – for some strange reason – has already been shipped to the reviewers before the launch of the GeForce RTX 3000.
It's also worth noting that this cable will only work with Seasonic power supplies. The adapter that will be included with the RTX 3000 Series will likely use existing 8-pin power cables from power supplies and act as an extender. In fact, it is very common for AIB video card partners to combine dual 6-pin to 8-pin power adapters with high-end models.
It's still not entirely clear which models will require this 12-pin adapter, or why, but we'll find out on September 1 when the Nvidia CEO officially announces the RTX 3000 Series.