Seagate today announced its new top-of-the-range SSD, the FireCuda 530, which arrives in an M.2 NVMe format spiced up with the PCI-Express 4.0 interface coupled with the Phison E18 controller validated by the company, together to the most modern 3D TLC NAND memory chips on the market, it achieves a sequential read speed of up to 7300MB / s while the write speed is up to 6900MB / s with a random read and write speed of 1,000. 000 IOPS.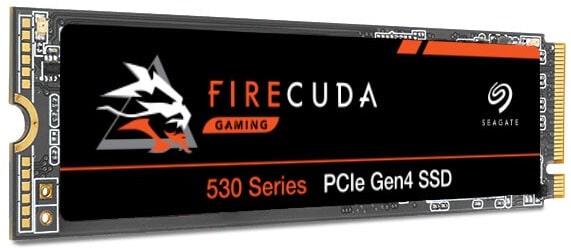 Seagate FireCuda 530 comes in 4 and 2 TB capacity at full potential speed. The 1TB model reduces the writing speed to 6000 MB / s with 800,000 IOPS reading, while the 500GB provides 7000 / 3000 MB / s with a random velocity 400,000 / 700,000 IOPS.
The information of the Seagate FireCuda 530 completes the optional addition of an aluminum heatsink manufactured by EKWB, they have a useful life of 1.8 million hours of use and a 5-year warranty or up to 5100 TB of written data.
These SSDs will hit the market throughout the summer, and for now we know that it will go on sale at price of $ 139.99 (500GB), $ 239.99 (1TB), $ 489.99 (2TB) and $ 949.99 dollars (4TB). Of course, if you want the heatsink, add an exaggerated extra cost of $ 20 to the previous prices.