The future launch of the Sapphire Radeon RX 5700 XT NITRO + Special Edition has been leaked and as its name suggest, it is a Premium version of the original Radeon RX 5700 XT Nitro +.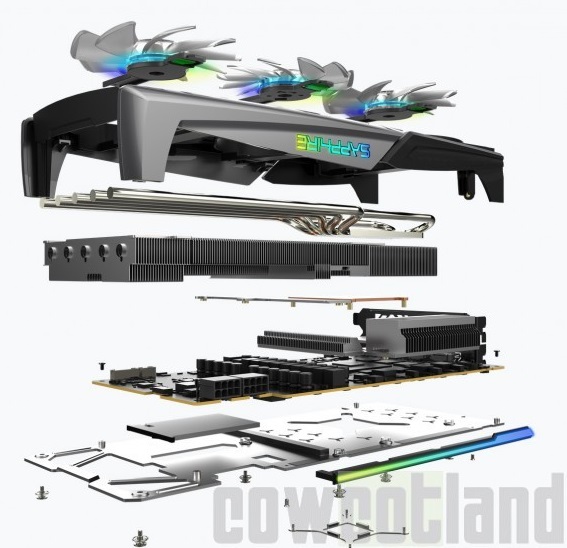 This graphics card will arrive with a higher factory overclock and with different cosmetic elements, such as the so-called fans with RGB LED lighting, where each fan incorporates 4x ARGB LEDs configurable each independently in 16.8 million possible colors. Additionally, the logo also features RGB LED lighting and aluminum backplate with an ARGB strip.
At the level of specifications, the Sapphire Radeon RX 5700 XT NITRO + Special Edition will also showcase noticeable improvement in performance, because the GPU core starts working at a frequency of 2035 MHz (vs 2010 MHz of the original model), while the GDDR6 memory has also been overclocked to 14.4 GHz (vs 14 GHz).
This variant would go on sale on November 15, 2019 at a price of 520 euros, a very high price if we take into account that the original model is around 470 euros and with overclocking we can match its performance, so basically you are paying 50 euros extra for RGB lighting.
via: Cowcotland