Sapphire announced its top-of-the-range graphics card, and this is none other than the Radeon RX 6900 XT NITRO +, a graphics card with generous cooling system that occupies 2.7 PCI slots with a triple fan design (2x 100mm + 1x 90 mm) and this beast is 310 mm in length.
The strong point is in its cooling system, where we have very thin aluminum heatsinks on top of the VRM and the memory coupled with two small aluminum radiators just below the main radiator to cool the silicon, which is traversed by six 6mm thick copper heatpipes. You could not miss an aluminum backplate spiced with an ARGB strip on top to match the lighting in the company logo fixed on the housing that hides everything.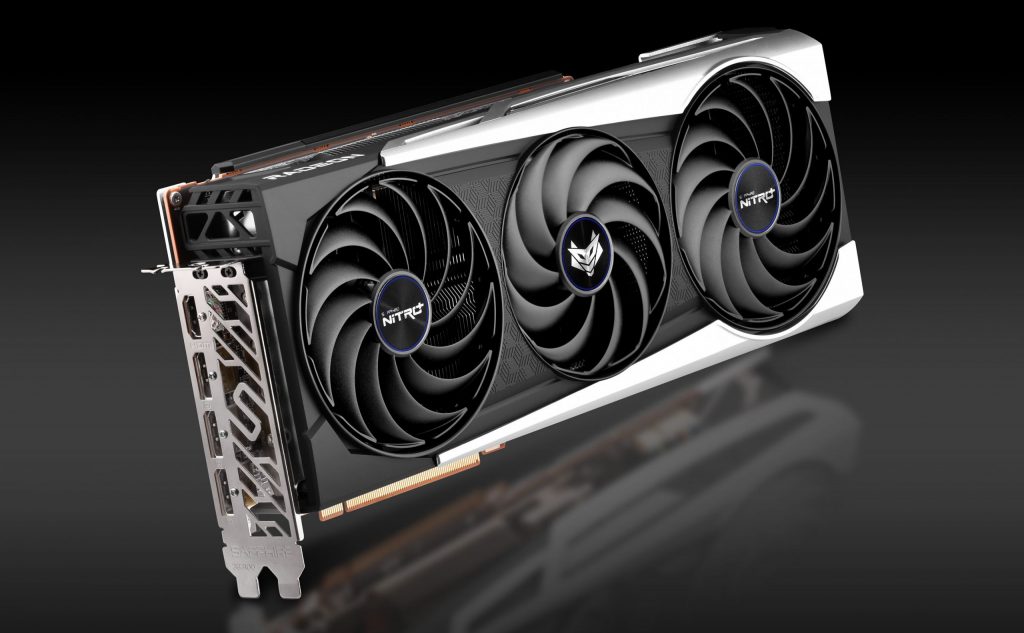 Regarding the specifications, the Sapphire Radeon RX 6900 XT NITRO + is equipped with 5120 Stream Processors at Gaming / Turbo frequencies of 2050/2285 MHz (+35 MHz vs Mod.Ref ) accompanied by 16 GB of GDDR6 memory @ 16 Gbps, 4x video outputs in the form of 3x DisplayPort 1.4 + 1x HDMI 2.1 (without USB Type-C), Dual BIOS, and two 8 + 8 pin PCI-Express connectors to feed the 340W of power.
It will be available at a much higher price than the recommended $ 999 as we are seeing in the current GPU market.