Samsung has already announced that what it will show us at CES 2018 in Las Vegas. One of these products will be the Samsung PM983, an M.2 SSD of no less than 8 TB of capacity, which will be accompanied by a GDDR6 memory chip that will give life to the next generation of NVIDIA graphics cards based on the Volta architecture.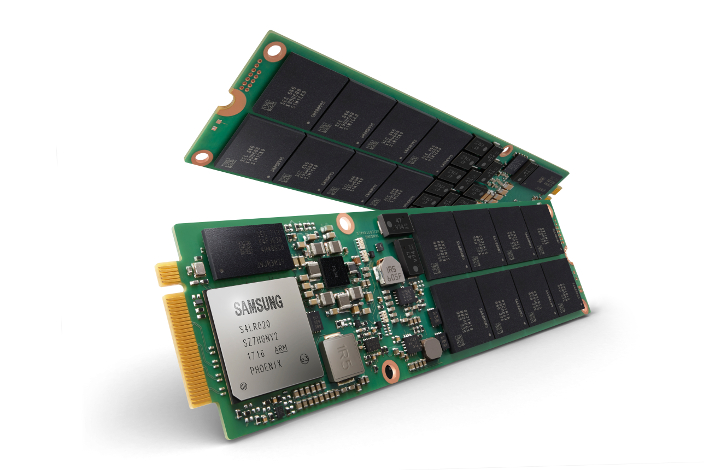 We are facing the first SSD in M.2 format (2280) of 8 TB capacity, an impressive density in a size of 30.5 x 110 x 4.38 mm thick. Obviously, this new M.2 format SSD is focused on on data centers. In terms of performance, even more impressive with an I / O performance of 0.5 Terabytes per second.
These memory chips will arrive to take over the GDDR5 memory as the GDDR5X used by NVIDIA GeForce GTX 1080 Ti and GeForce GTX 1080 graphics cards. While the GDDR5X memory of the GeForce GTX 1080 Ti reaches a frequency of 11 Gbps (11 GHz), these memory chips will work at a speed of 16 Gbps requiring a voltage of 1.35v, which is considerably less than the chips of GDDR5 memory working at 8 Gbps with a voltage of 1.5v.
The company expects to offer 32 GB of GDDR6 memory divided into 16 chips with a 512-bit bus. It is expected that we will see these memory chips implemented in the next generation of NVIDIA graphics cards.