Samsung revealed the most impressive RAM modules that we have seen to date, the first DDR5 RAM modules that offer no less than 512 GB of capacity from Samsung camp running at a speed of 7200 MHz. Obviously, these modules are intended for Data Centers, but yes, they will be very expensive.
This milestone has been achieved through the implementation of 8 stacked DRAM memory chips that in turn features 8 TSVs (Through-Silicon-Vias). The result is a 1.0mm high memory stack and there are a total of 20 stacks in the memory module that are separated into two main channels. The DDR5's TSV stacks also reduce matrix spacing by 40% using a thin wafer handling technique.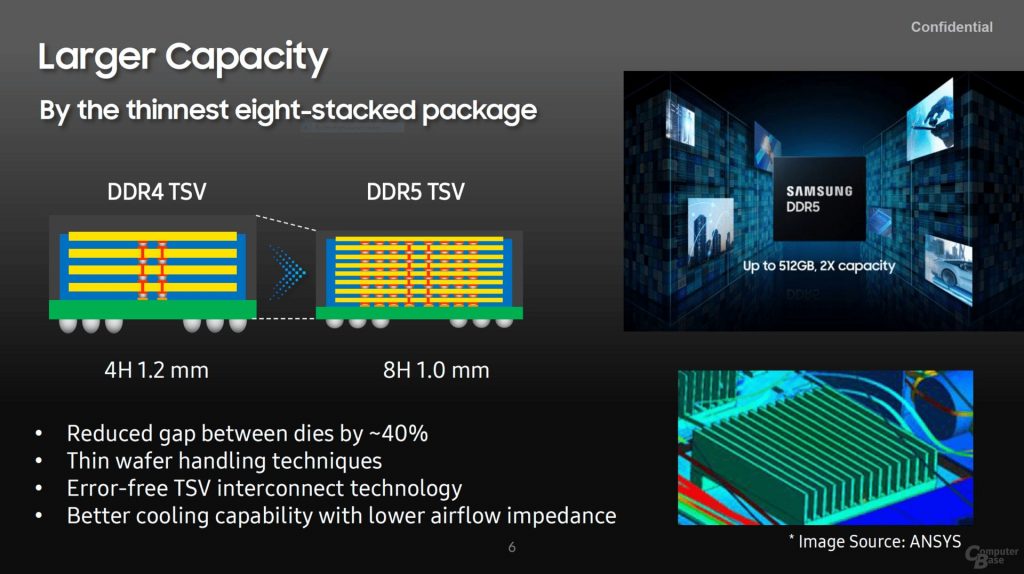 You Might Like: Alder Lake offer + 19% IPC improvement over 11th Gen; DDR5 RAM and PCI-e 5.0 support
Key technologies such as error-free interconnection for TSVs and better cooling capability with lower airflow impedance have also been implemented .
Samsung also announced higher memory speeds with DDR5, which in this case reaches 7200 Mbps at a voltage of 1.1v. Overall improvements to DDR4 memory include 2.2x faster speed, and twice the memory capacity, all at 0.92x less voltage than DDR4 RAM and with all this, new memory modules has 18% more power efficiency of the bus. This greater efficiency is achieved thanks to the PMIC (Power Management In-Chip).
These modules will be ready by the end of this year, so all manufacturers are betting very strongly on the new generation of RAM memories.